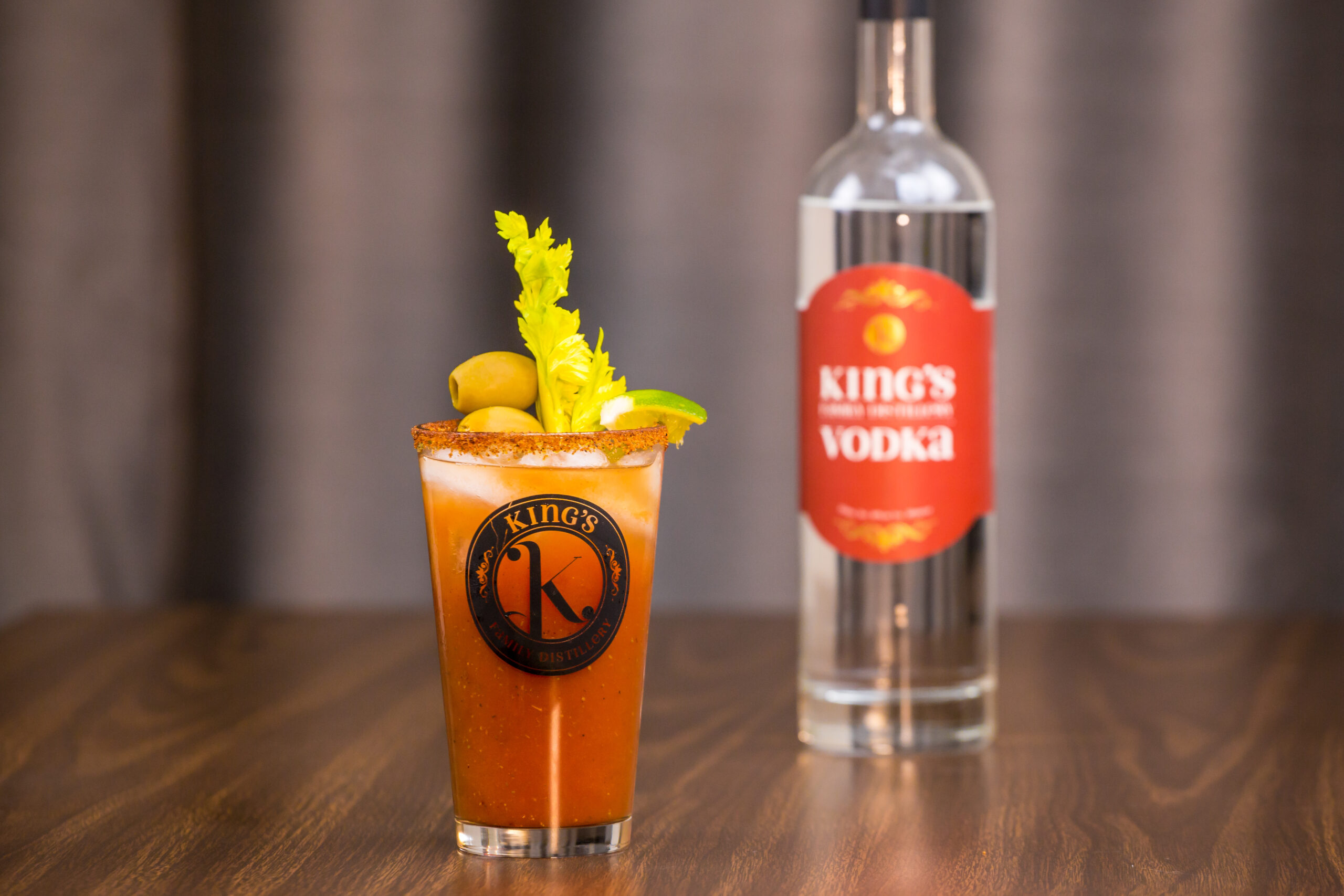 Who doesn't love a Bloody Mary at brunch? We've broken down how to make your own without a mix so you can impress your friends this weekend!
2 oz. King's Vodka
4 oz Tomato Juice
1 Lime wedge
1 Lemon wedge
2 tsp Horseradish
2 dashes Hot sauce
2 dashes Worcestershire sauce
1 pinch Black pepper
1 pinch Smoked paprika
1 Tbsp Celery salt
Parsley sprig
Olives
Lime wedge
Celery stalk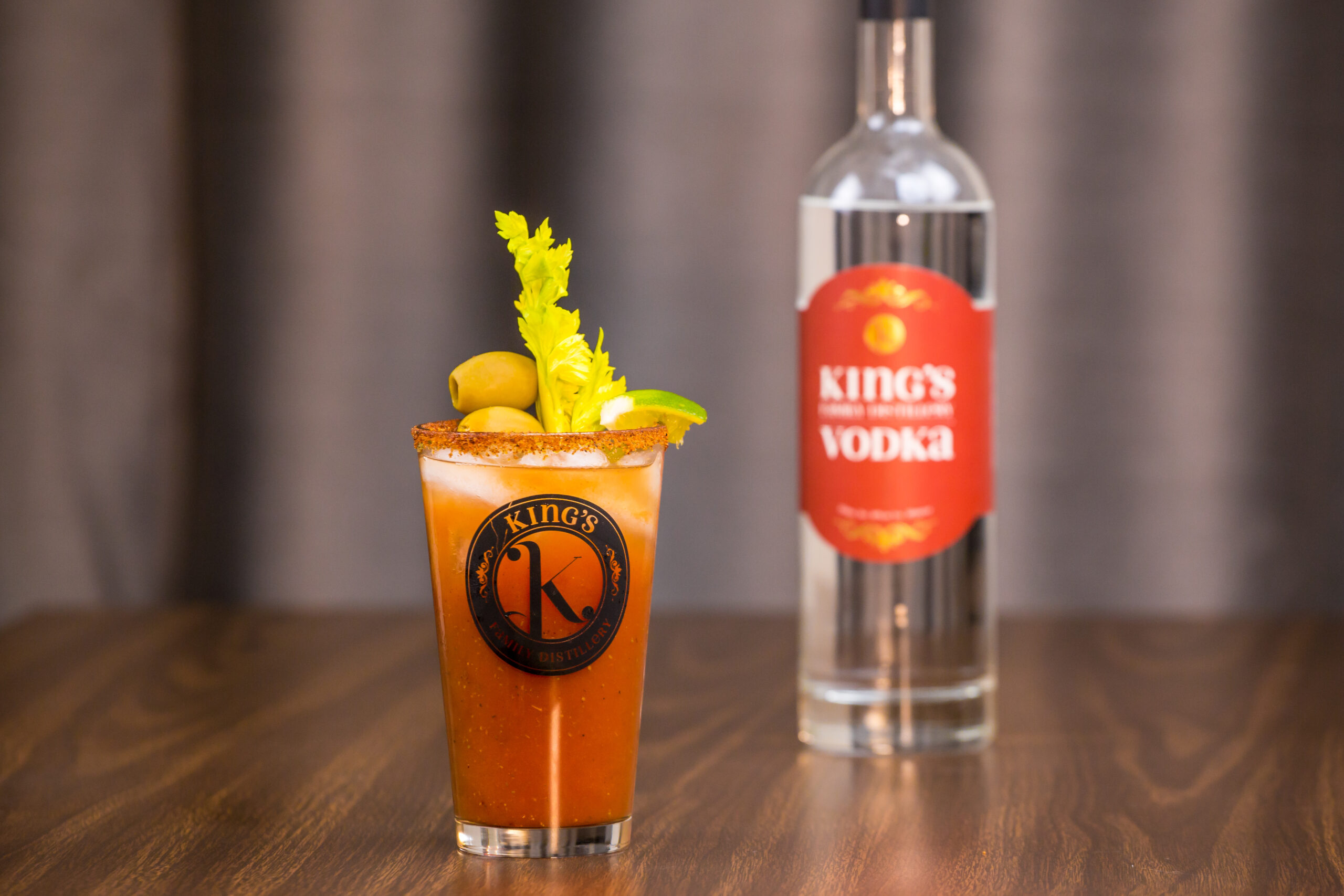 Step by Step Instructions
Step 1
Pour some celery salt onto a small plate. Rub the juicy side of the lemon or lime wedge along the lip of a pint glass. Roll the outer edge of the glass in celery salt until fully coated, then fill the glass with ice and set it aside.
Step 2
Squeeze and add lemon and lime wedges into a shaker. Then, combine vodka, tomato juice, horseradish, hot sauce, Worcestershire, black pepper, paprika, and a pinch of celery salt and ice into the shaker. Shake gently.
Step 3
Strain into the prepared glass. Garnish with parsley sprig, olives, a lime wedge, and celery.