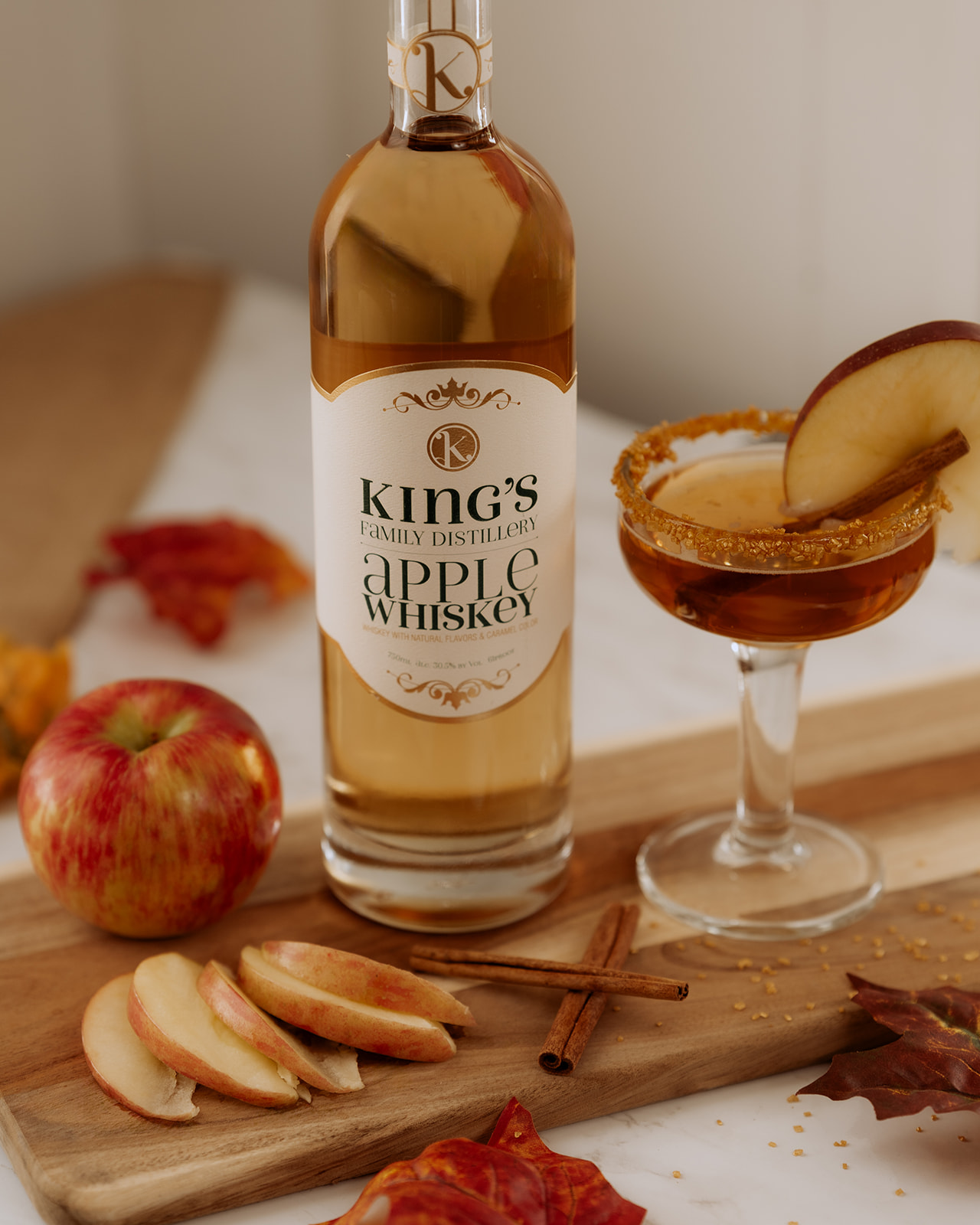 There is no denying fall is one of the best seasons in the Smokies! The leaves are ablaze with beauty, the streets are bustling, and the air is crisp–much like our favorite Carmel Apple Harvest cocktail. Mixing the sweet maple syrup flavor with the tart apple and smooth caramel, this drink is perfect to enjoy on a warm day or cool autumn night.
½ cup apple cider (or sub ginger ale or tonic)
2 ounces King's Family Distillery Apple Whiskey
1-2 tbsp maple syrup
Caramel sauce (optional)
Raw Sugar (optional)
Caramel and Raw Sugar Rim with a Cinnamon Stick and Apple Slice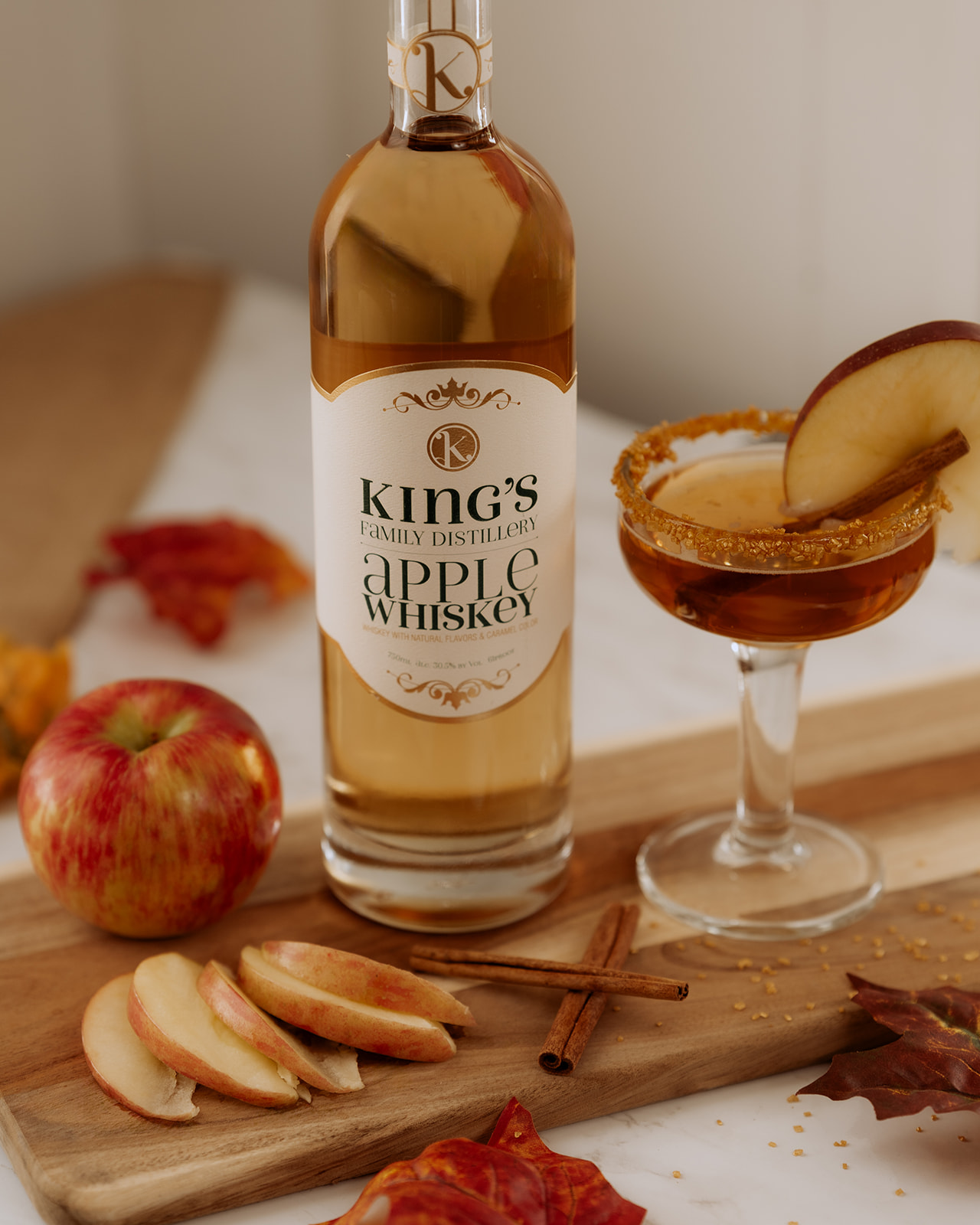 Step by Step Instructions
Step 1
Coat the rim of the glass with caramel sauce and sugar. Set aside.
Step 2
Add King's Apple Whiskey, maple syrup, apple cider, and ice to shaker and blend.
Step 3
Pour shaker contents into your glass of choice. Garnish with a cinnamon stick and an apple slice.