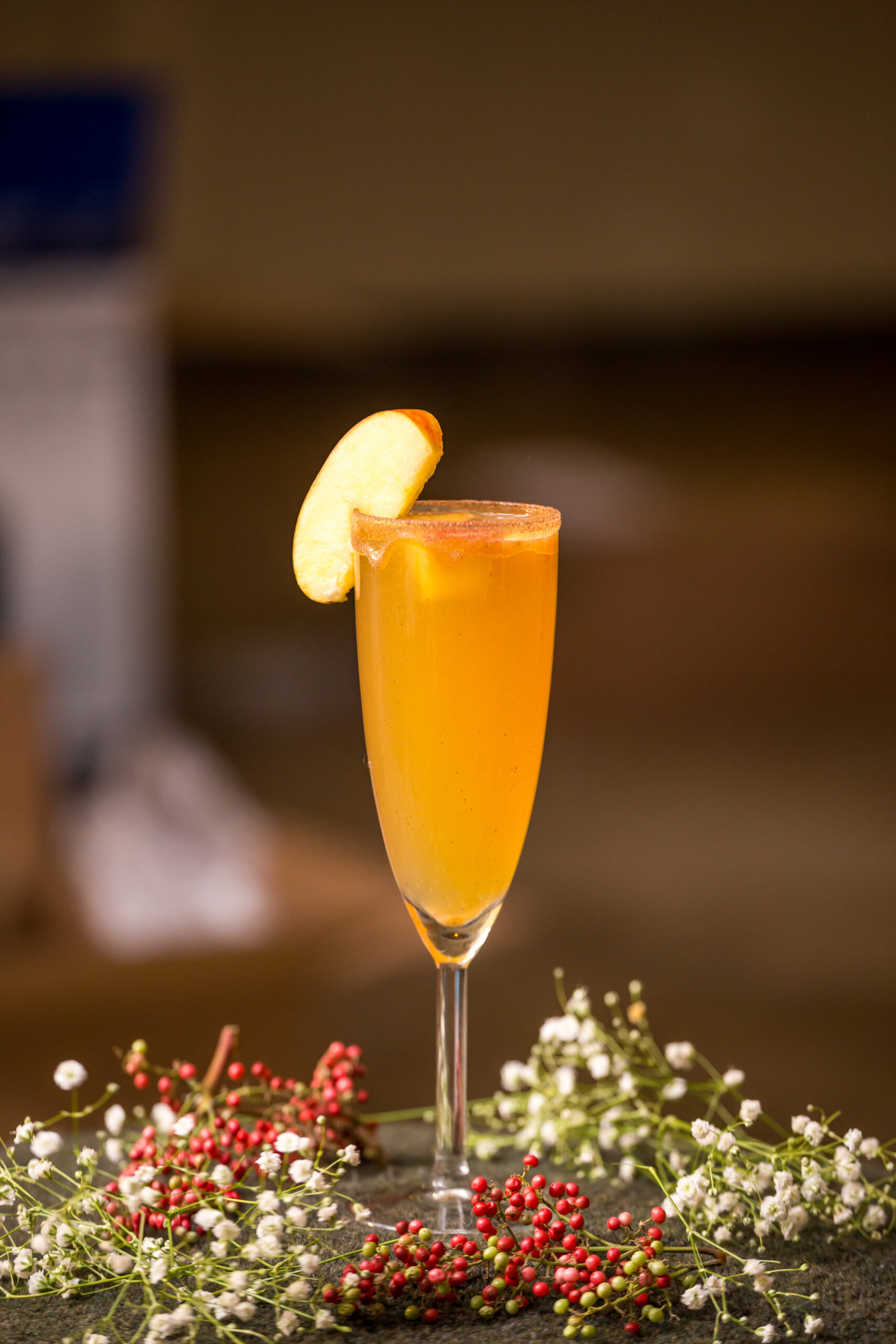 Want to turn a brunch favorite into the perfect fall cocktail? We bring you the Caramel Apple Mimosa. This sweet and sparkling mimosa is perfect for a cozy brunch on a rainy day with notes of apple, caramel, and cinnamon. You brunch guys and gals will not be disappointed. 
1 oz. King's Apple Whiskey
2 oz Sparkling wine
1 oz Apple cider
1 Sliced apple
Cinnamon sugar
Caramel syrup
Cinnamon sugar caramel rim and a slice of apple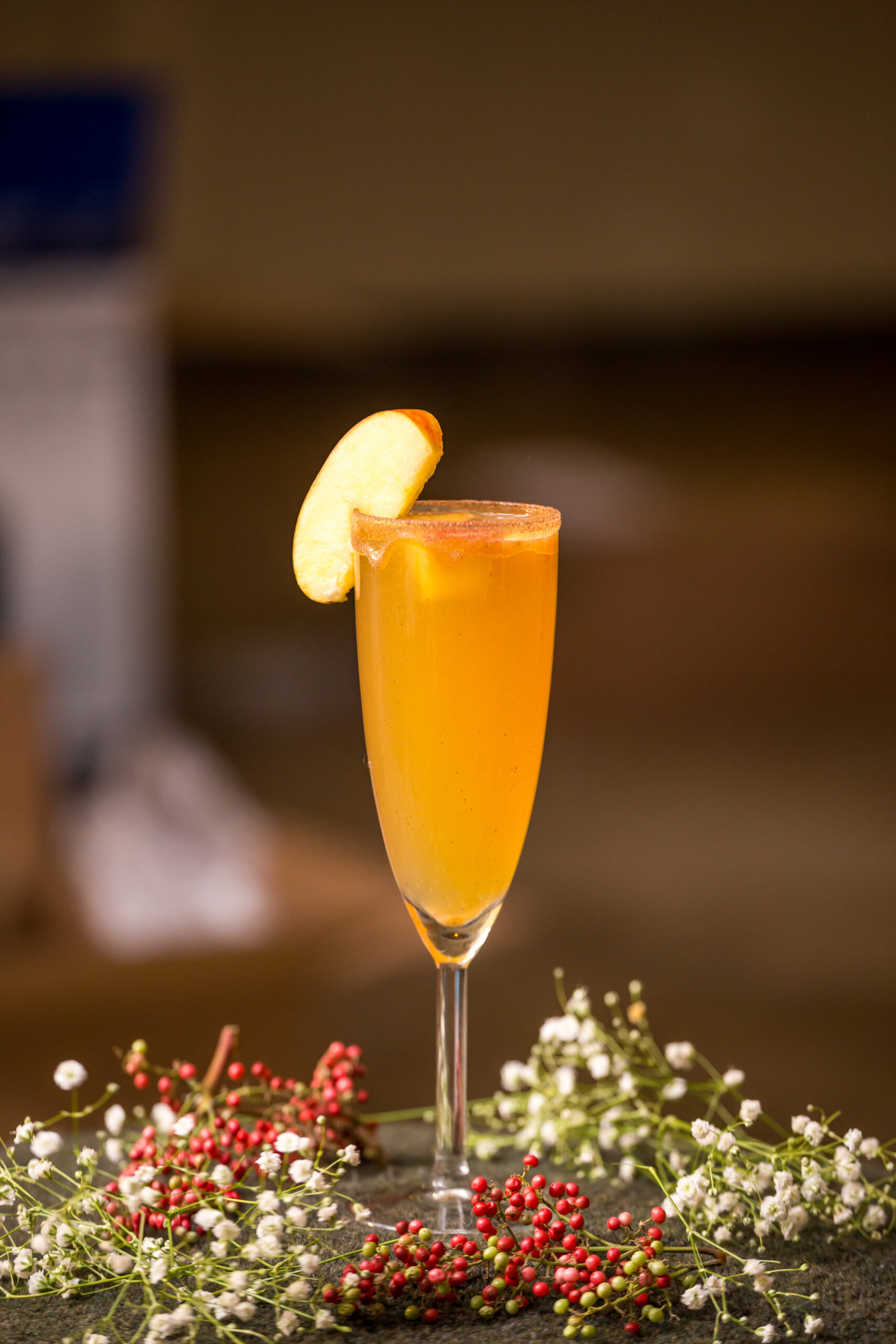 Step by Step Instructions
Step 1
Dust glass with cinnamon sugar mix and coat sides with caramel syrup.
Step 2
Pour sparkling wine into the glass them top with King's Apple Whiskey and apple cider.
Step 3
Garnish with an apple slice and serve immediately