Cara's Chocolicious Island Bliss Shot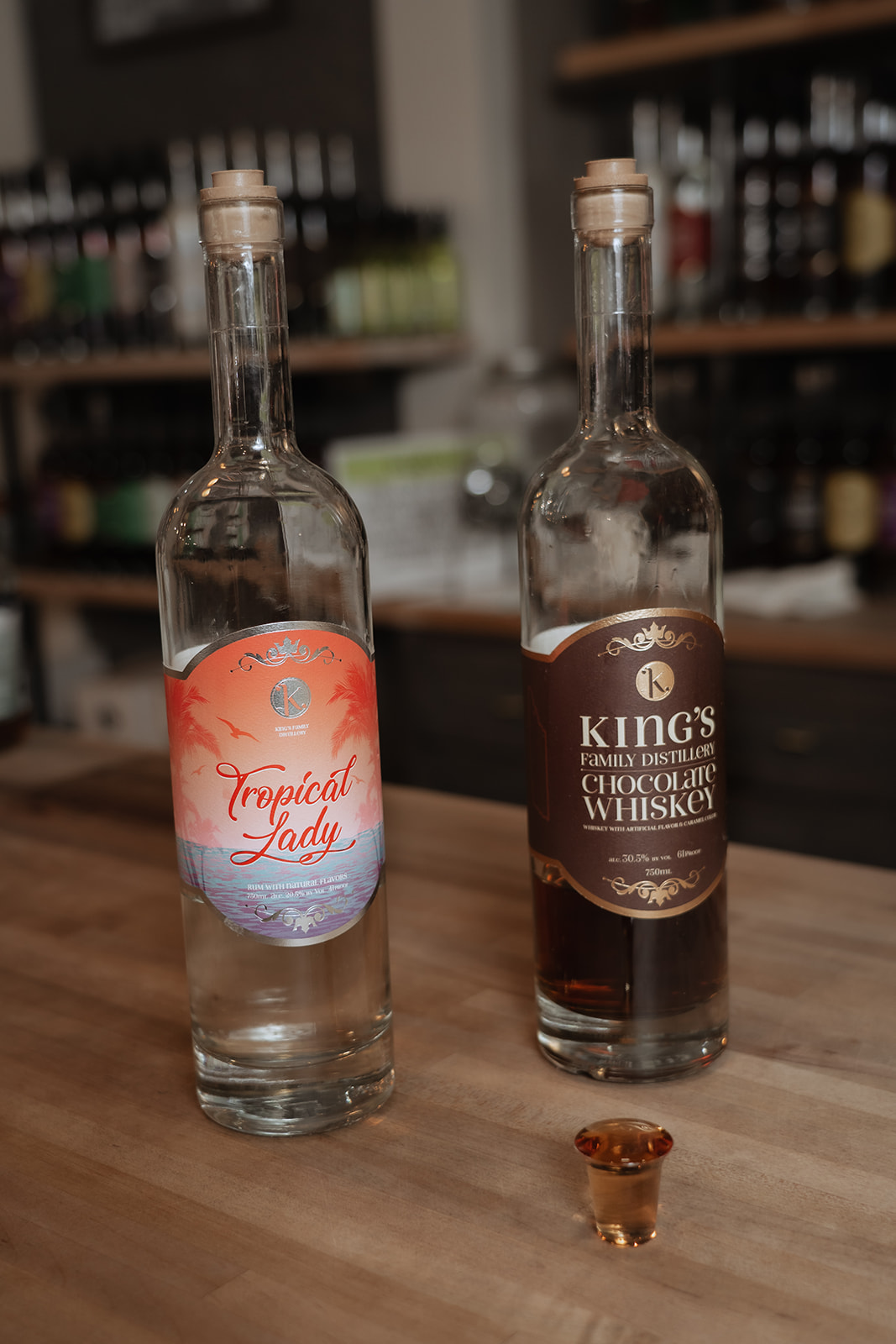 Indulge in a decadent and nostalgic shot that's a personal favorite of King's founder, Cara King! Our Chocolicious Island Bliss Shot combines the tropical flavors of our Tropical Lady Rum with the rich, chocolatey notes of our Chocolate Whiskey, reminiscent of the beloved Mounds bar candy. Cheers to a taste of tropical paradise with a touch of chocolate bliss!
1 oz King's Chocolate Whiskey
1 oz King's Tropical Lady Rum
Chocolate or Coconut Shavings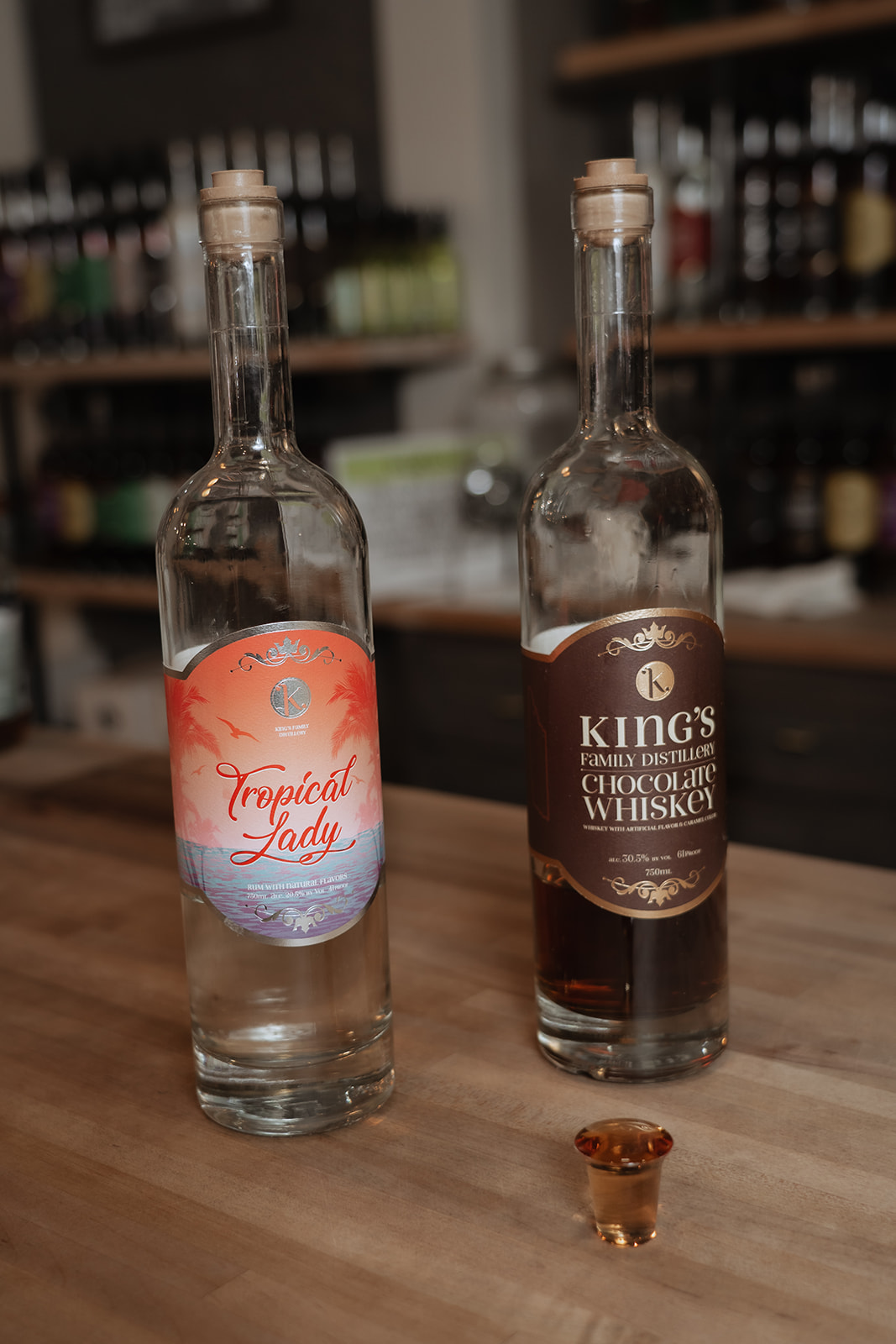 Step by Step Instructions
Step 1
Add King's Tropical Lady Rum and King's Chocolate Whiskey to an ice filled shaker.
Step 2
Shake vigorously for about 10-15 seconds to chill and combine the ingredients.
Step 3
Strain the mixture into a shot glass. Serve immediately!