Fancy Lady Rum Strawberry Fizz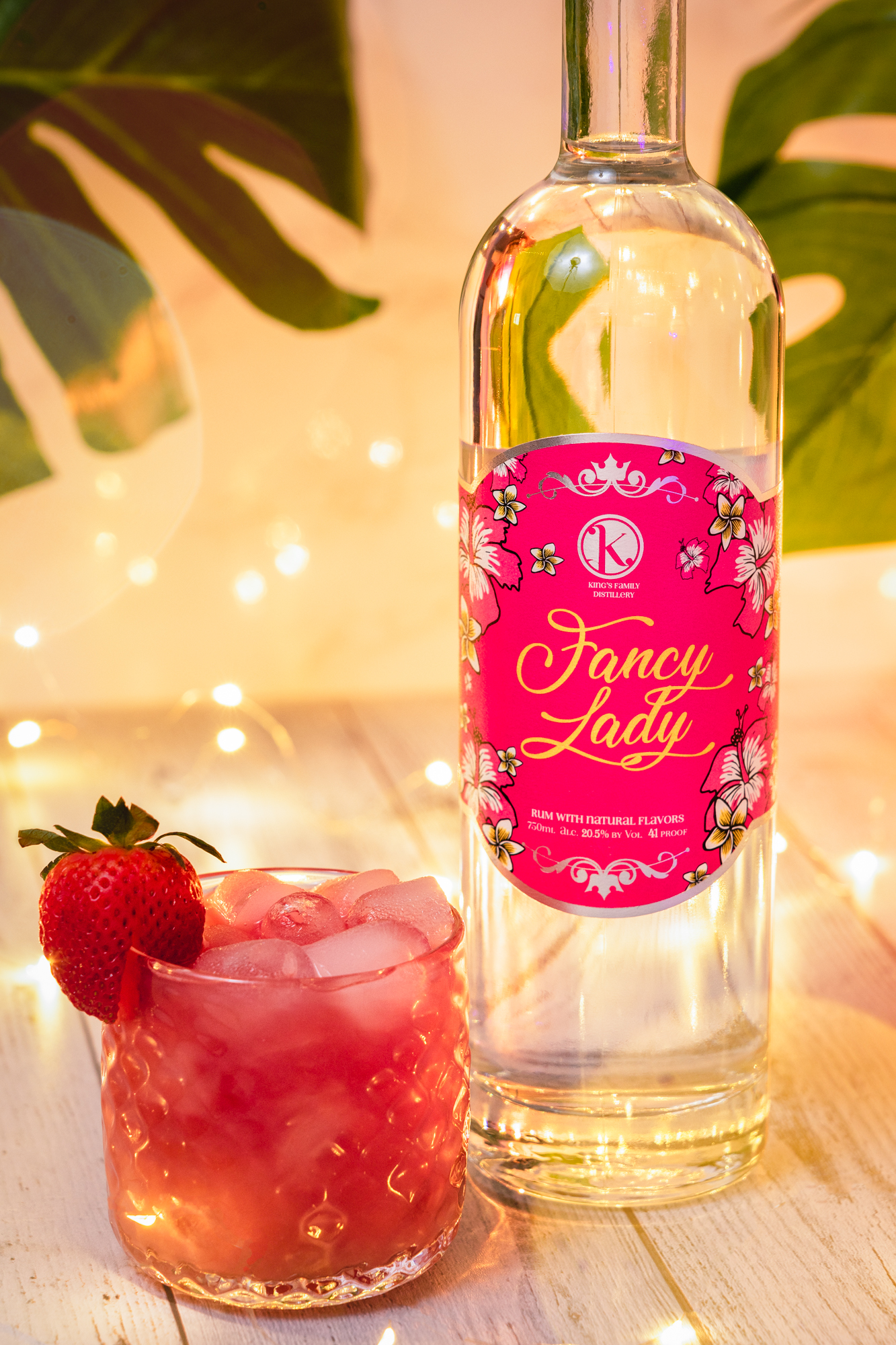 This Strawberry Fizz is a contemporary twist on the spiked punch bowls of the past. The nostalgic flavors are enhanced when shaken in a shaker instead of stirred, and the bright taste of King's Fancy Lady Rum only adds to the experiential cocktail. We recommend serving this at a girls' night or brunch event.
1 1/2 oz King's Fancy Lady Rum
2 oz Limede
1/2 oz Strawberry Daiquiri Mix
1 oz Ginger Ale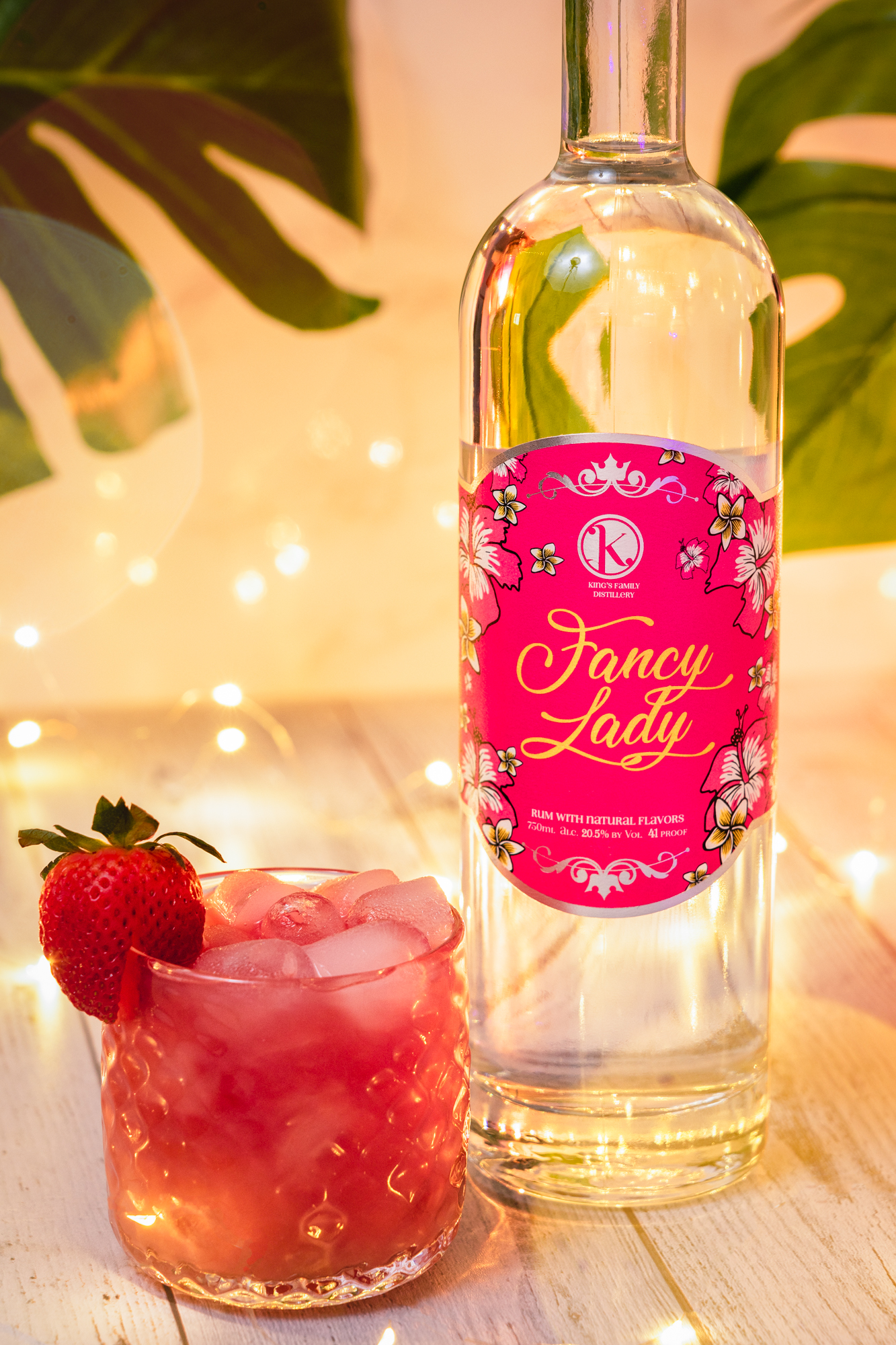 Step by Step Instructions
Step 1
Combine Fancy Lady Rum, Limeade, and Strawberry Daiquiri Mix in a cocktail shaker with ice. Shake until cold and mix well.
Step 2
Pour over ice in a glass and top with Ginger Ale.

Step 3
Garnish with a strawberry if desired. Serve immediately.