Fancy Lady Rum Strawberry Mojito
Nothing says warm weather and dining al fresco like a mojito. Its fresh flare from the lime and mint is enhanced with this recipe's sweet addition of Fancy Lady Rum and strawberries. Want to watch us make one? Check out our Tiktok!
2 oz Fancy Lady Rum
3 strawberries
4 fresh mint leaves
1 lime
1 sugar cube
4 oz soda water
Ice
Fresh mint, strawberries, lime slices for garnish
Fresh mint
Strawberry
Lime Wedge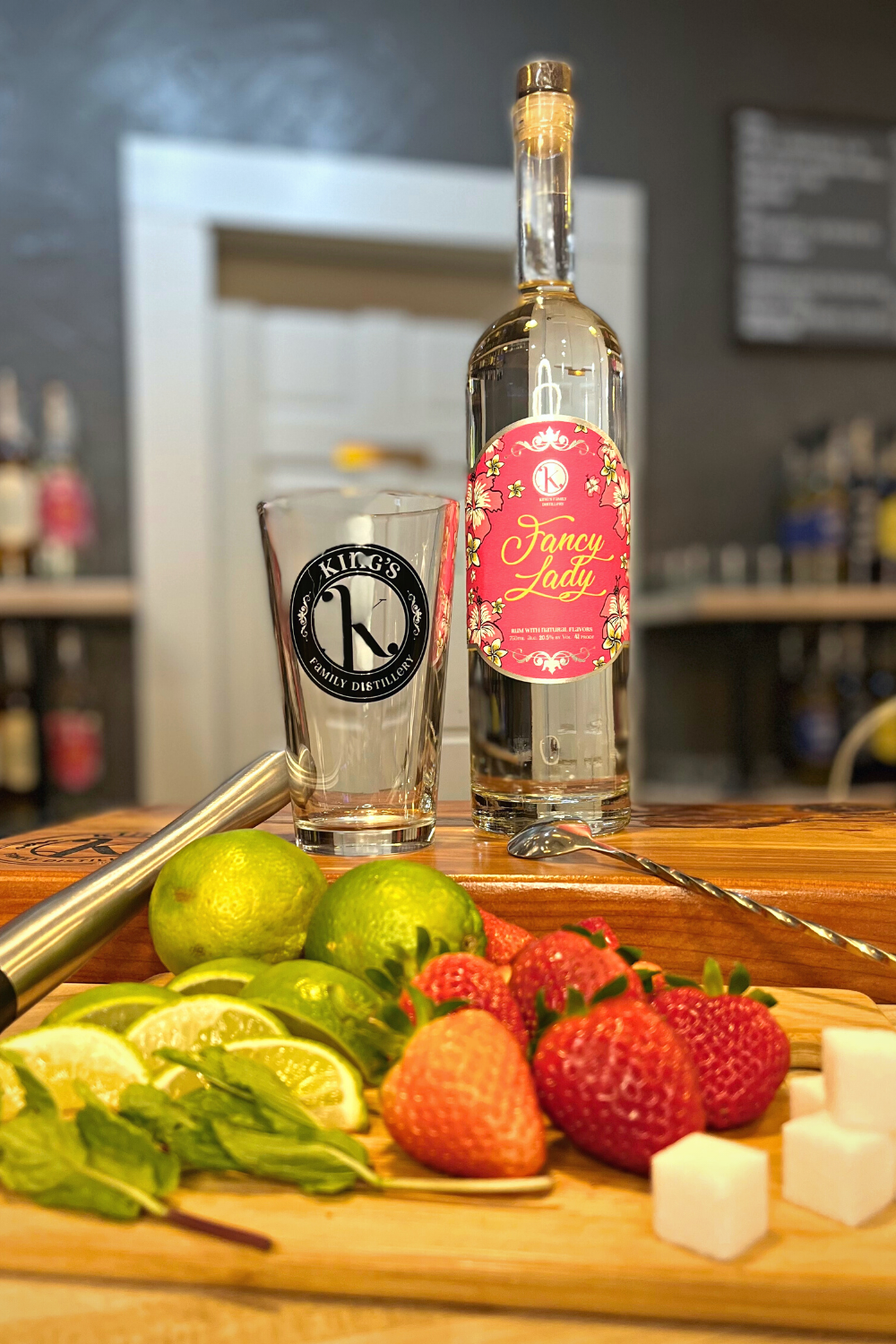 Step by Step Instructions
Step 1
Muddle strawberries, mint leaves, sugar cube, and limes in the glass.
Step 2
Add ice and Fancy Lady Rum.
Step 3
Top with soda water and stir to combine.
Step 4
Serve immediately with a straw and garnish with a strawberry, fresh mint, and lime wedge.