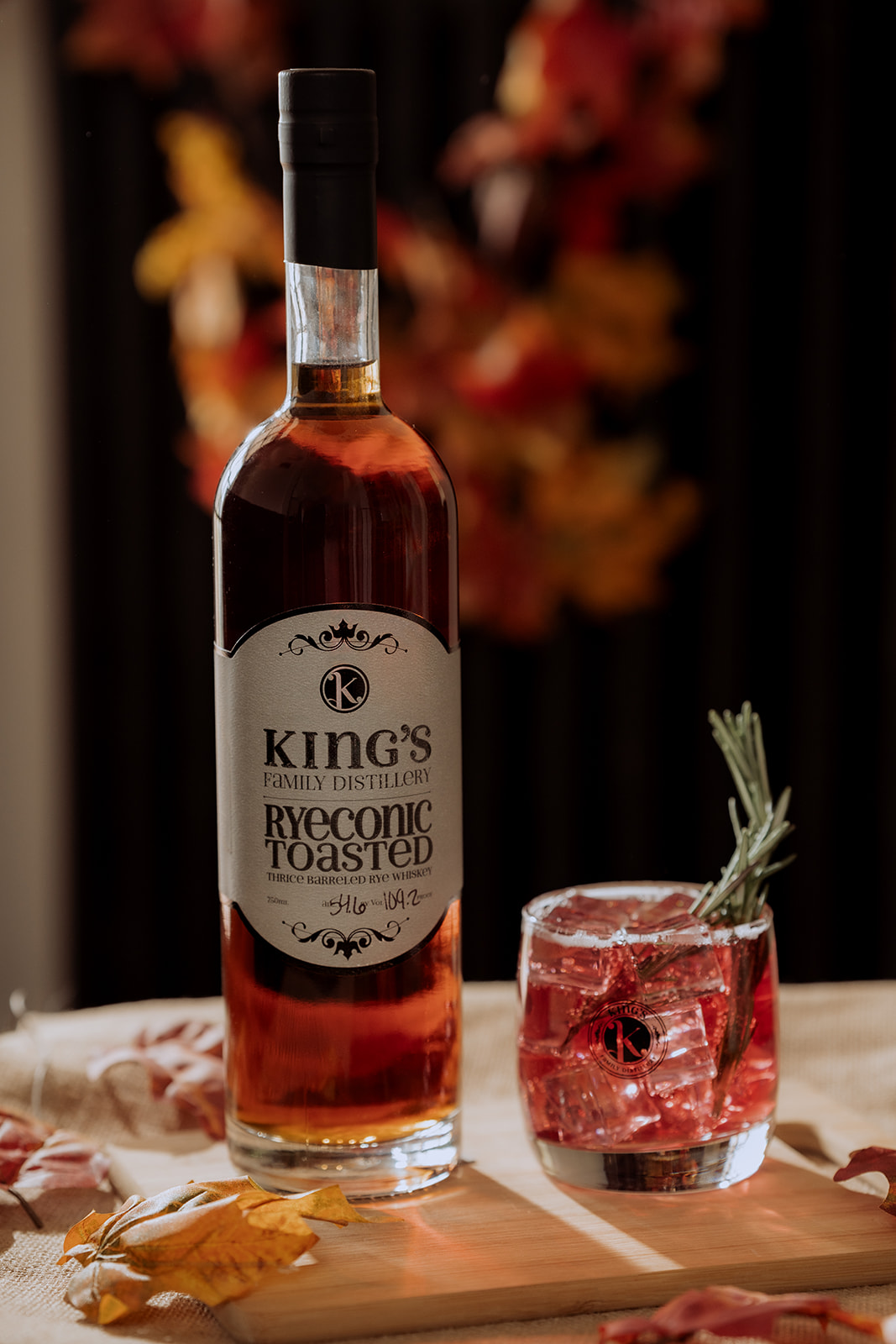 Whether you are enjoying your holidays with family or friends, this colorful concoction is sure to be a hit. Combining our ever-popular King's Toasted Ryeconic with the tart flavor of cranberry and the zesty punch of lime, this drink is our go-to drink seasonal celebrations.
1.5 ounces King's Family Distillery Toasted Ryeconic
2 ounces cranberry juice
1 tbsp lime juice
Simple syrup (to taste)
Lime juice (to taste)
Fresh sprig of rosemary and ripe cranberries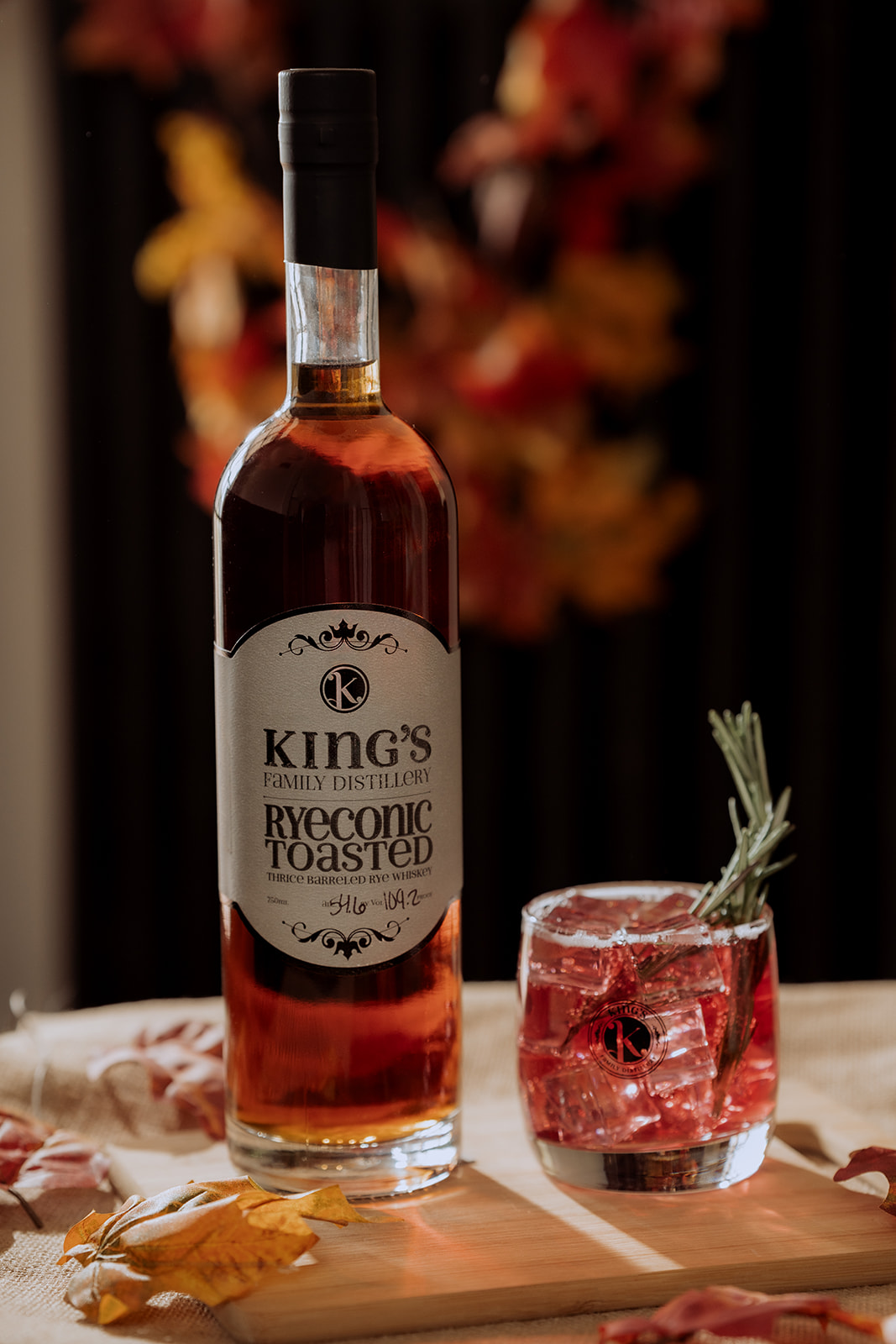 Step by Step Instructions
Step 1
Fill your preferred glass with ice.
Step 2
Pour in King's Toasted Ryeconic and cranberry juice to the glass.
Step 3
Top the glass off with lime juice and club soda and garnish.