King's Apple Brandy & Rosé Sangria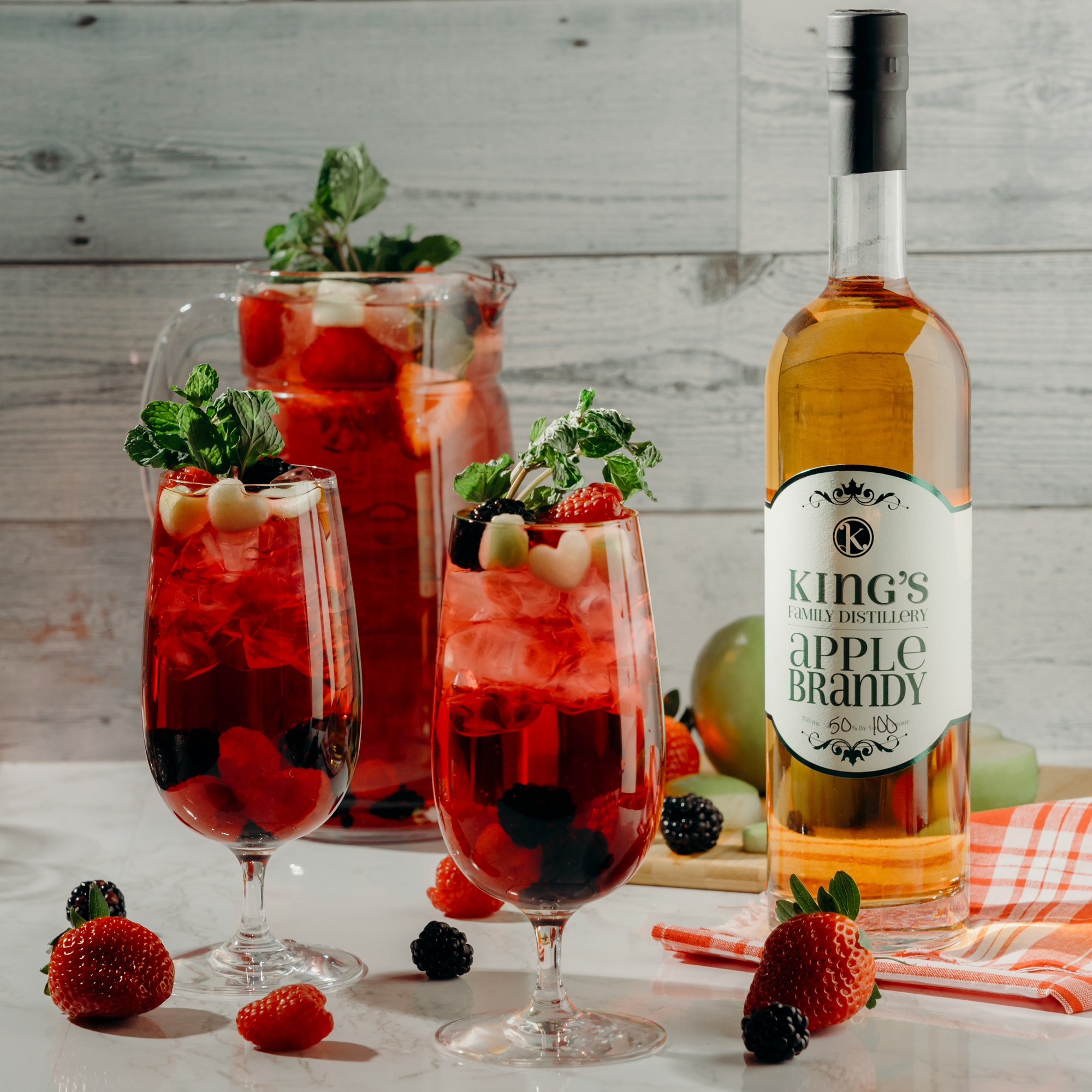 Grab the girls because it's time to celebrate your galentine's! This boozy, berry, and brandy sangria is perfect for a girl night in. It's sweet and fruity flavors are perfect for a pool day, brunch session, or any occasion that's for the girls.
¼ cup of King's Apple Brandy
1 bottle Rosé Wine (750ml)
¼ cup of granulated sugar
¼ cup Cran-apple juice
1 apple, sliced thick and cut out with a heart cookie cutter
1 cup of strawberries, blackberries, and raspberries
2 cups of sparkling water (flavors optional)
Pitcher & Glasses for serving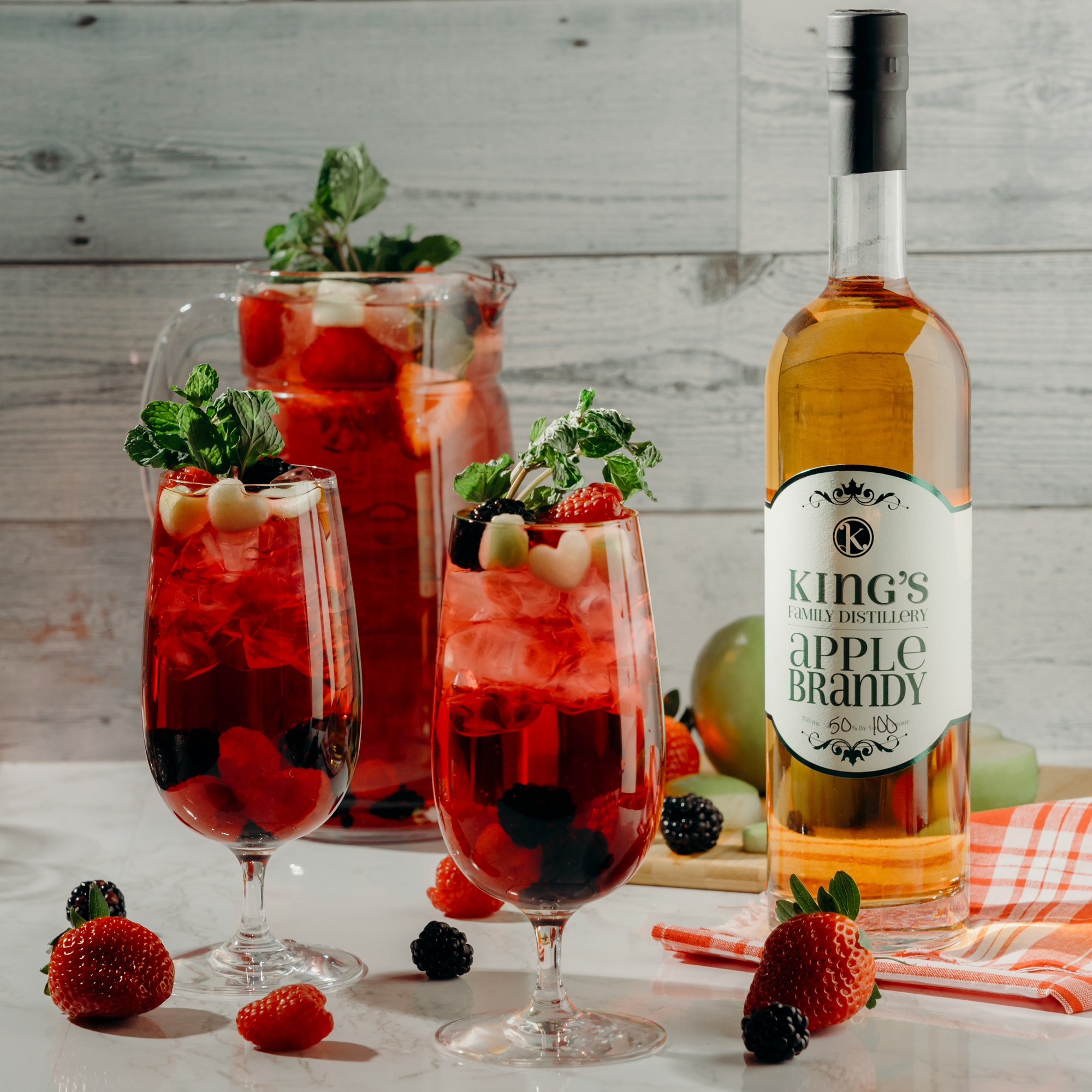 Step by Step Instructions
Step 1
Combine King's Apple Brandy, wine, sugar, cran-apple juice, and fruit into the pitcher.
Step 2
Stir until sugar is dissolved.
Step 3
Cover and chill for 1-2 hours
Step 4
Top mix with ice, sparkling water, and more fruit
Step 5
Serve immediately and garnish with fresh mint.