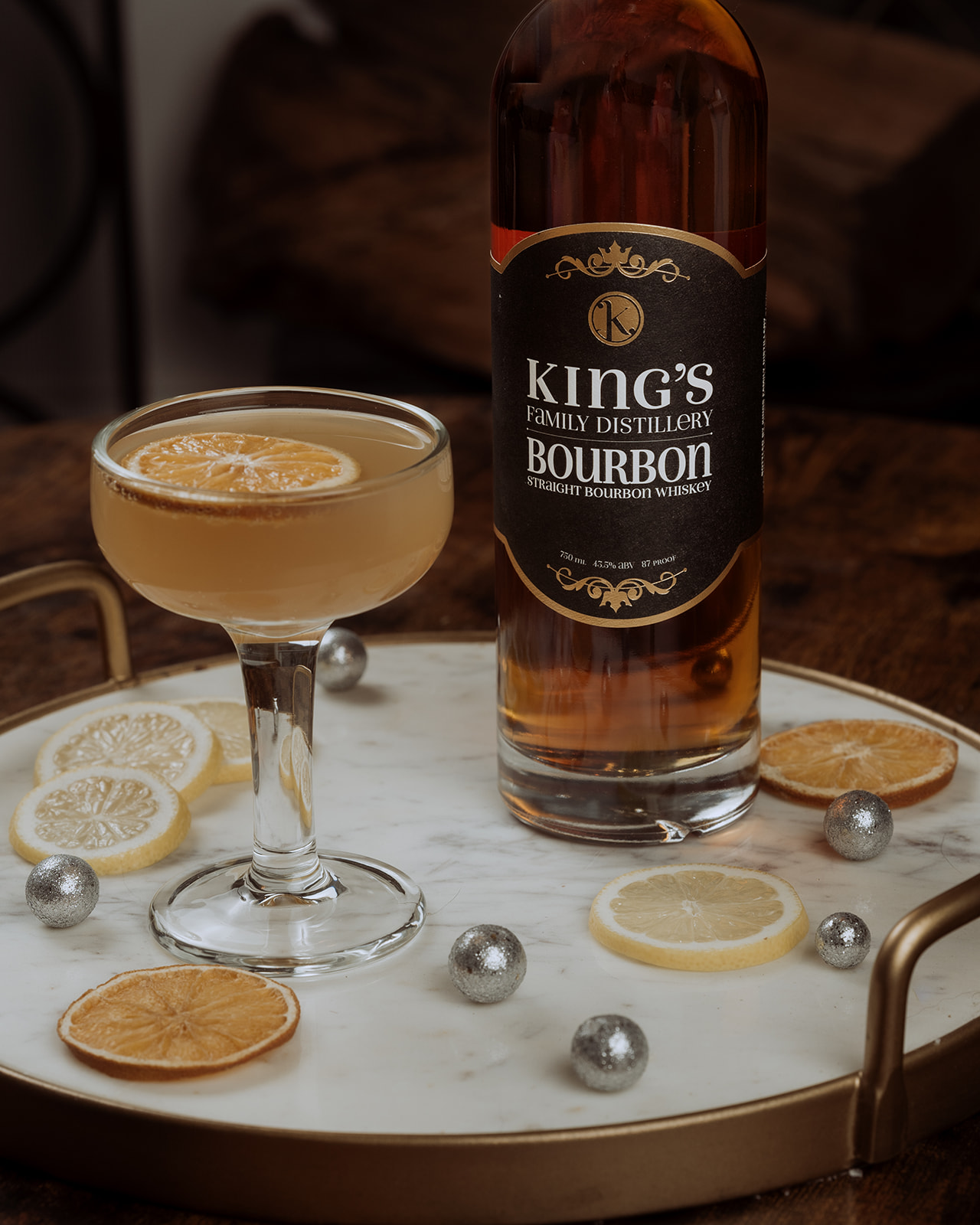 While every occasion calls for some sparkling joy, there's no better moment than New Year's Eve to indulge with this fun bourbon-infused variation of the classic French 75! This delightful cocktail offers a silky and harmonious taste, complemented by a touch of whiskey's boldness. Prepare a generous batch in advance to ensure you savor your celebration, reserving the effervescent sparkle until right before serving.
1 ounce King's Family Distillery Bourbon
4 dashes of orange bitters
1.5 ounces simple syrup
1.5 ounces fresh lemon juice
1 ounce orange juice
1 splash of Champagne or Prosecco (to taste)
Orange twist (garnish)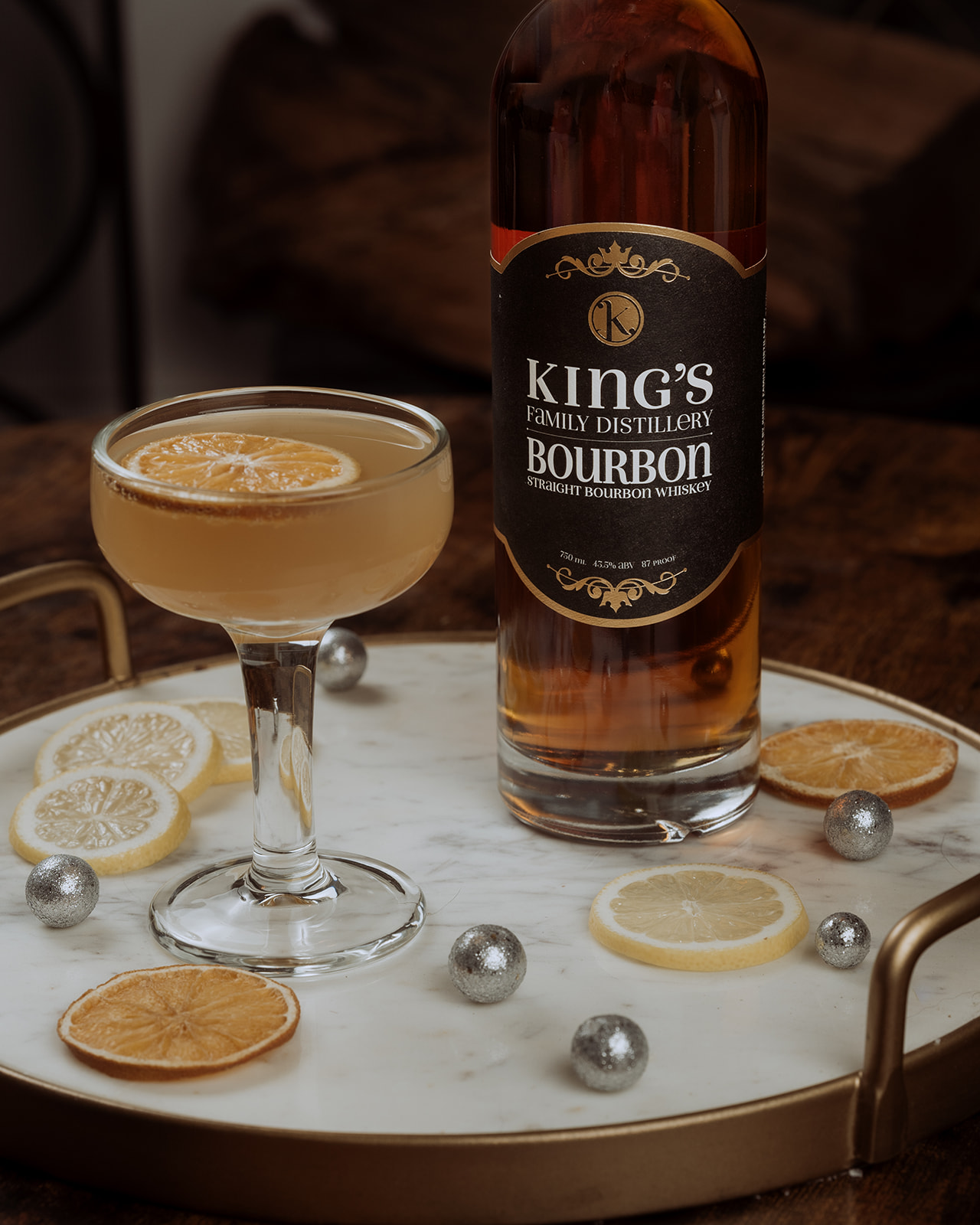 Step by Step Instructions
Step 1
Add the King's bourbon, orange juice, simple syrup, lemon juice, and orange bitters to a cocktail shaker filled with ice and shake well. 
Step 2
Pour shaker contents into a coupe glass and top with Champagne or Prosecco (to taste).
Step 3
Garnish and serve.