King's Pineapple Ginger Sparkler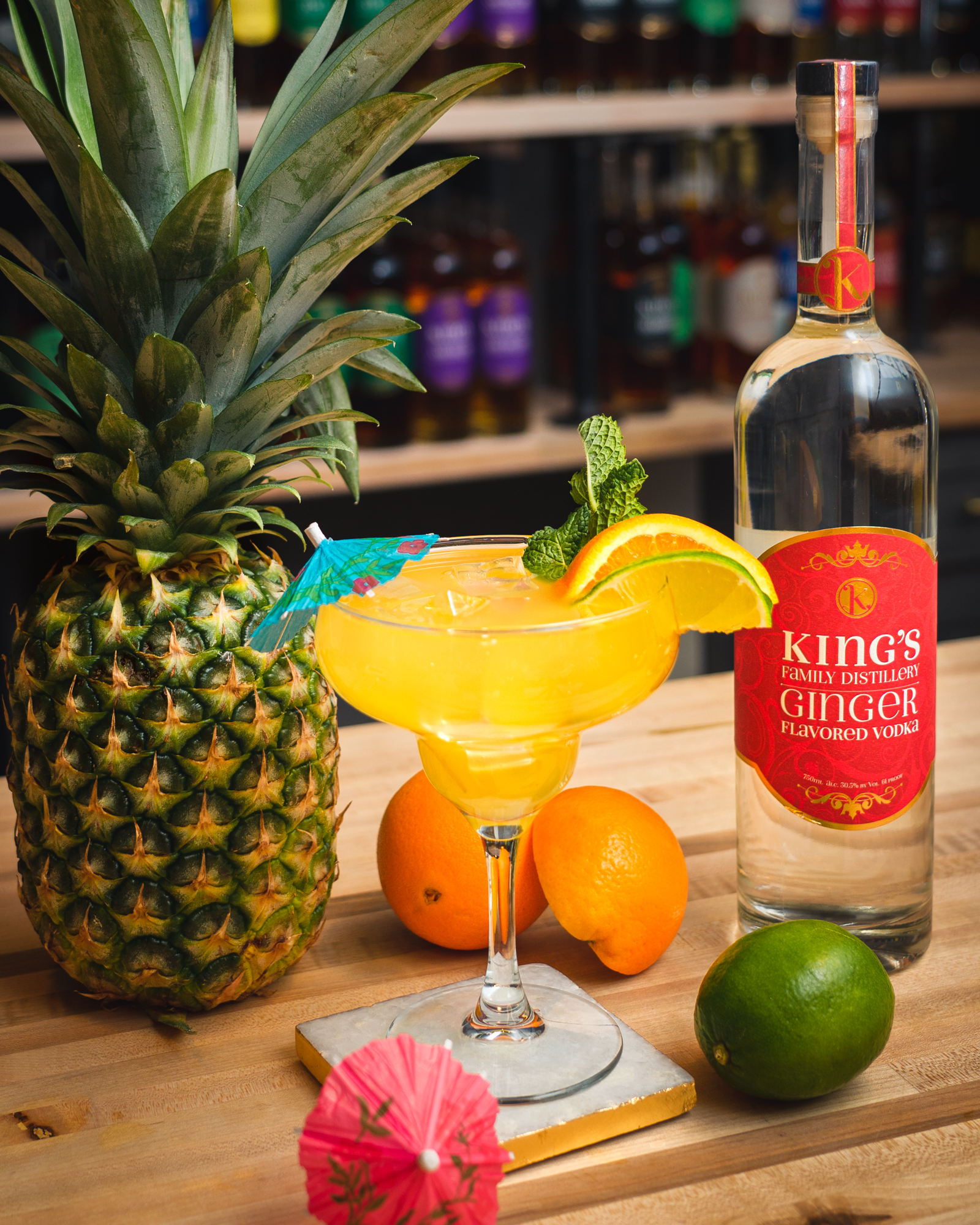 This fresh yet tropical cocktail is perfect for sipping on the beach in a grass skirt. It is fun, colorful, and so refreshing. We prefer it served with a mini umbrella.
1.5 oz. King's Ginger Flavored Vodka
5 oz Pineapple Juice
Tonic
Sprig of Mint (remove stems)
1 Lime
Orange
Lime
Mint
Mini Umbrella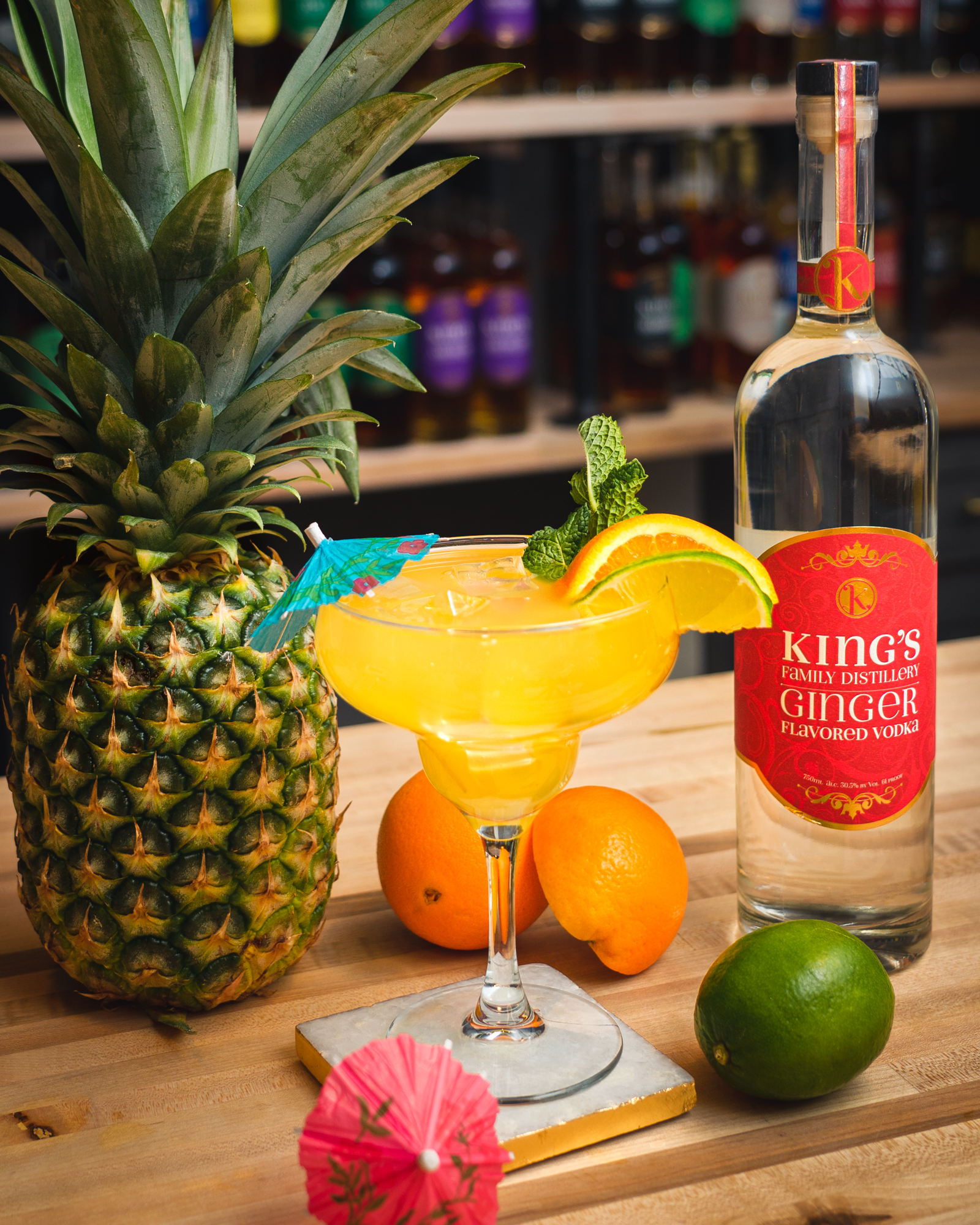 Step by Step Instructions
Step 1
In a shaker, muddle 2 lime wedges with mint.
Step 2
Add King's Ginger Vodka and ice. Shake until chilled.
Step 3
Pour over ice in your tiki glass of choice. Top with pineapple juice and tonic. Garnish and Enjoy!