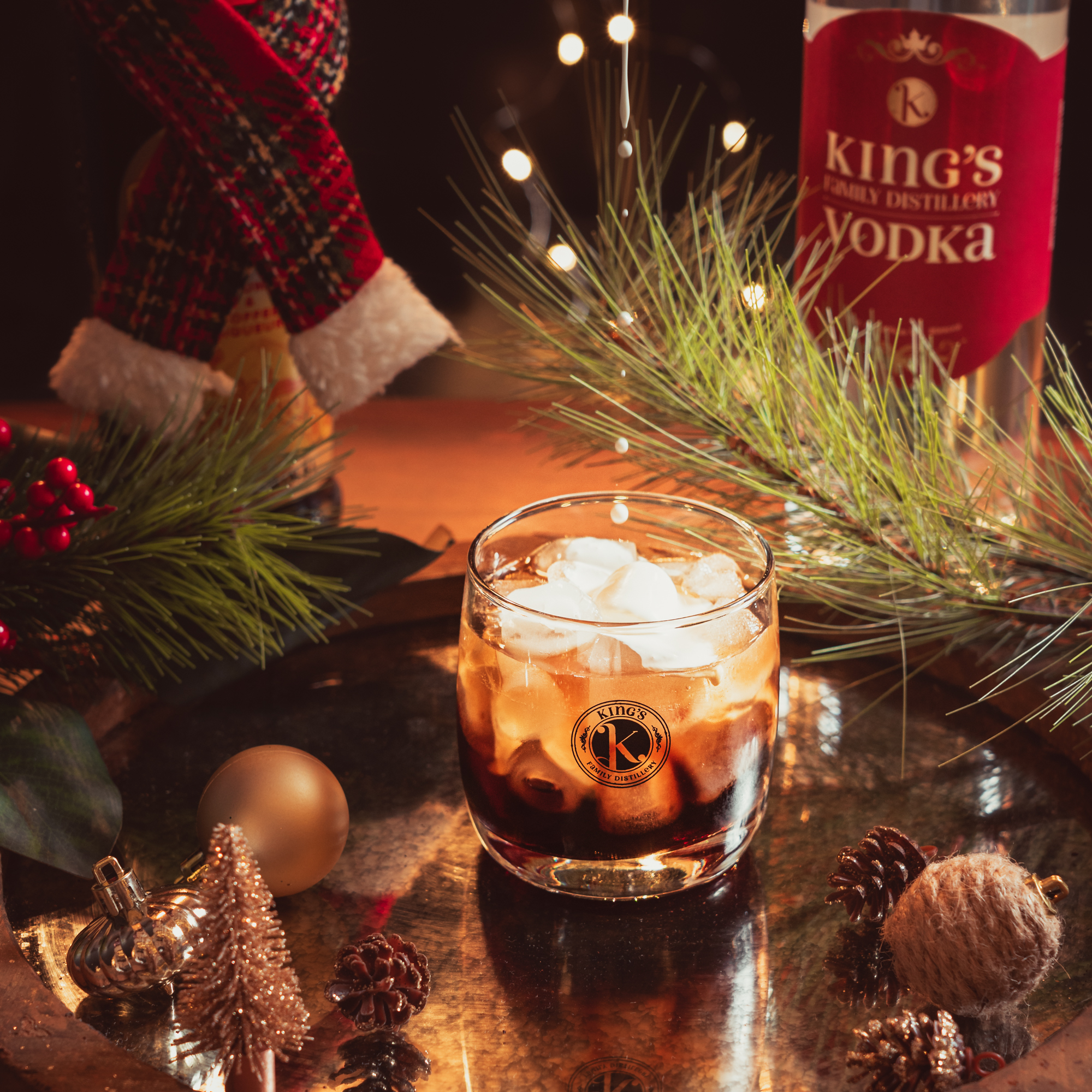 Looking for a cocktail to pair with Santa's cookies? The King's White Russian is a sweet and boozy libation with the added bonus of caffeine via coffee liqueur plus Saint Nick's favorite ice cold milk. And with only three separate ingredients, it's quick enough to enjoy after all the holiday chaos.
2 oz King's vodka
1 oz coffee liqueur
1 splash milk (may be substituted for non-dairy)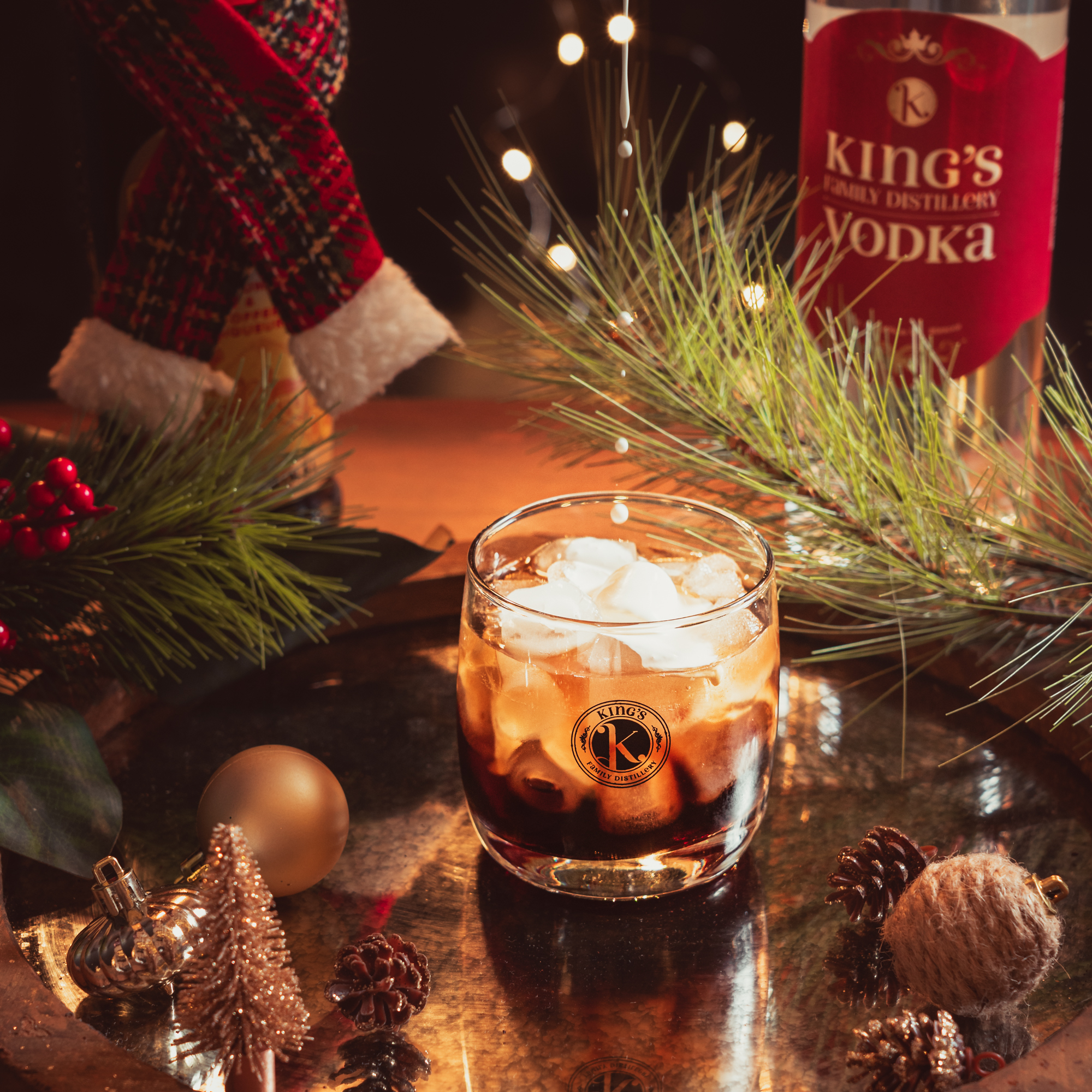 Step by Step Instructions
Step 1
Add the King'S vodka and coffee liqueur to a rocks glass filled with ice.
Step 2
Add a splash of your choice of milk and stir.
Step 3 (optional)
Try trading out the traditional milk for coffee creamer or heavy cream for some added creaminess, or amp up the caffeine content with a shot of espresso.