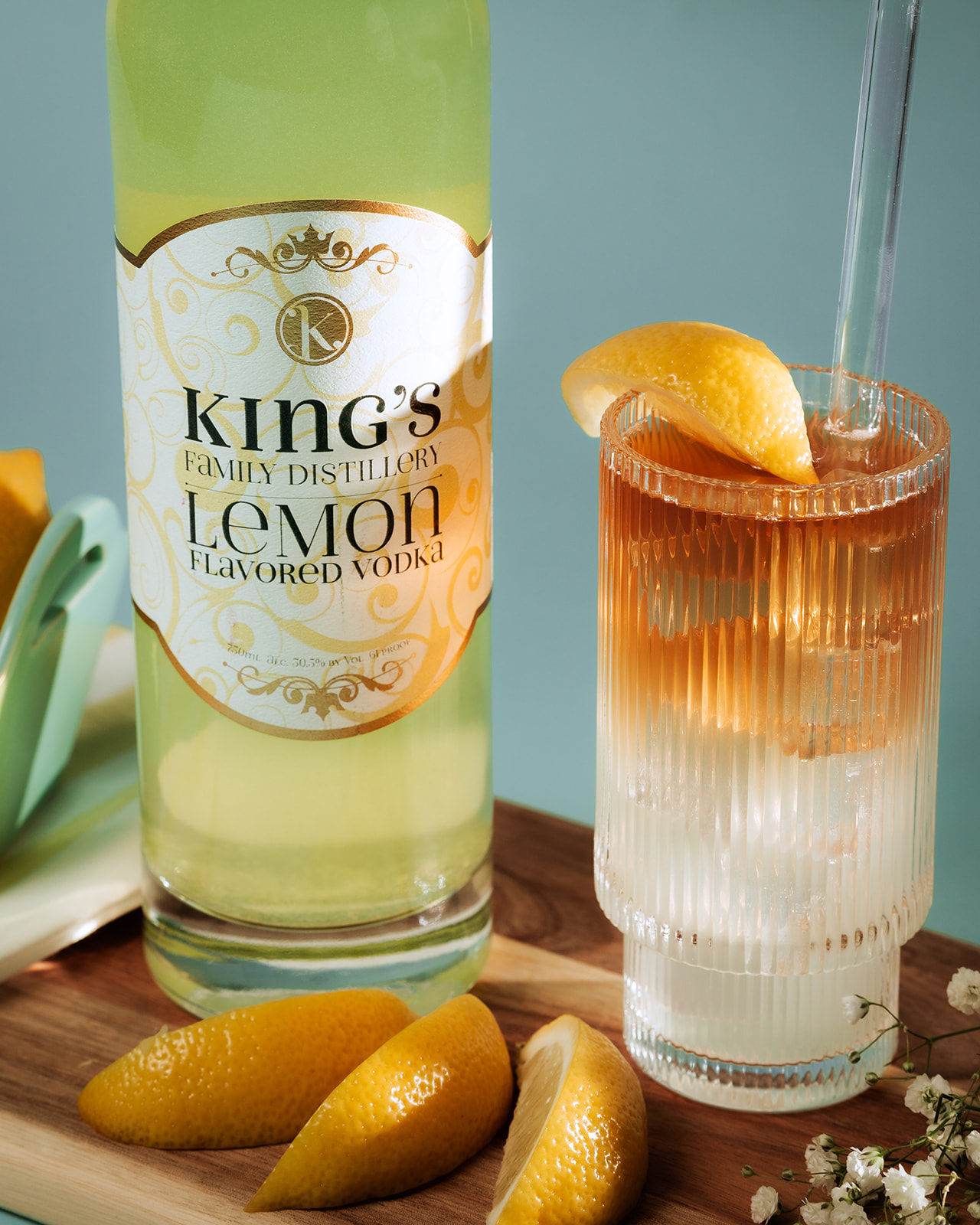 There's no better way to stay cool and refreshed than with the Royal Palmer from King's Family Distillery!
This cocktail pairs King's Lemon Vodka with lemonade and iced tea for a refreshing drink based on a famous golfer's drink of choice. It's the ultimate summer thirst quencher, perfect for lounging by the pool, hanging out with friends, or just taking a moment for yourself.
2 oz King's Lemon Vodka
5 oz Lemonade
5 oz Iced Tea (Sweet or Unsweet)
1 Lemon Wedge for Garnish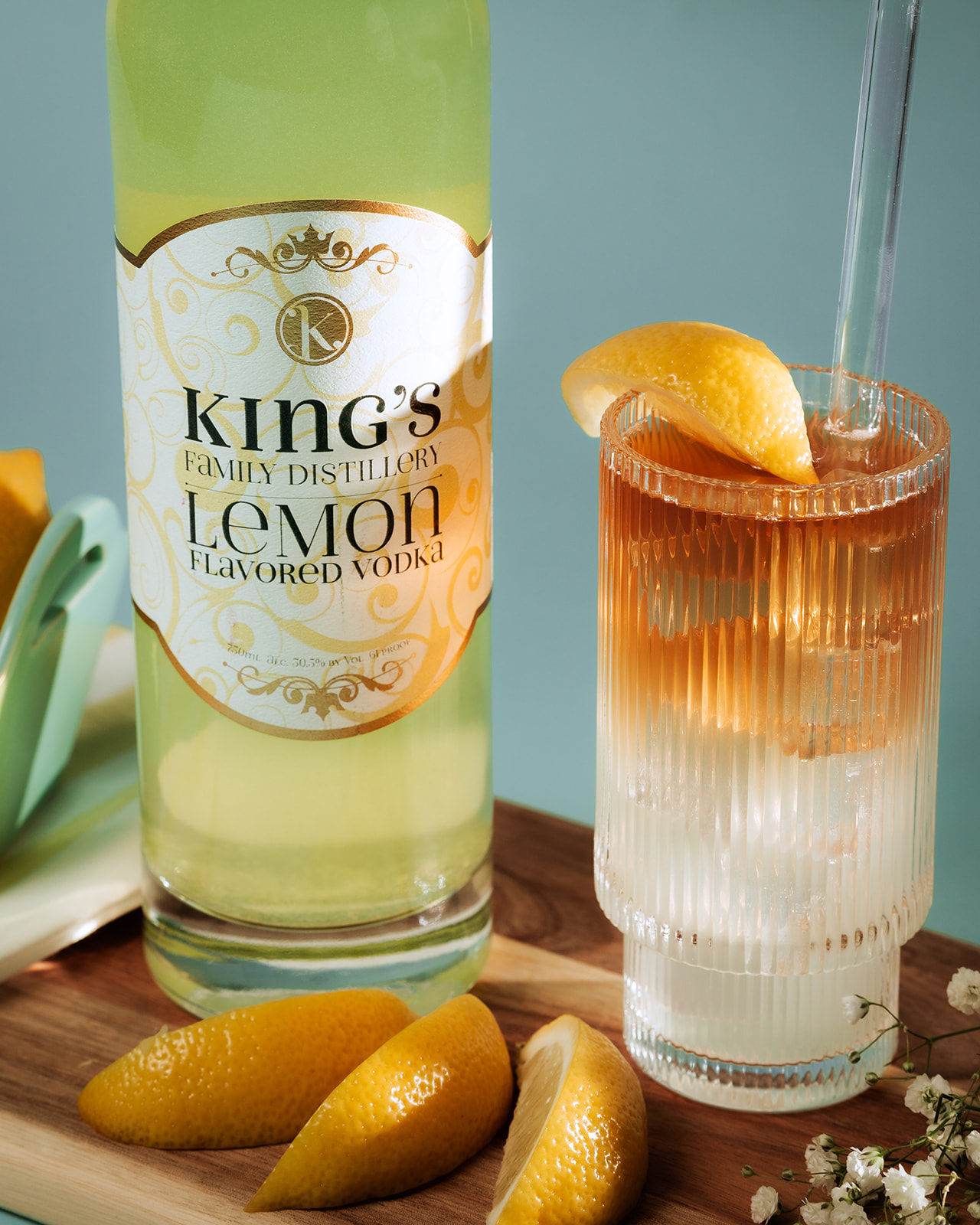 Step by Step Instructions
Step 1
Fill the glass with ice and pour King's Lemon Vodka.
Step 2
Add lemonade and iced tea to the glass.
Step 3
Mix to combine and garnish with a slice of lemon.