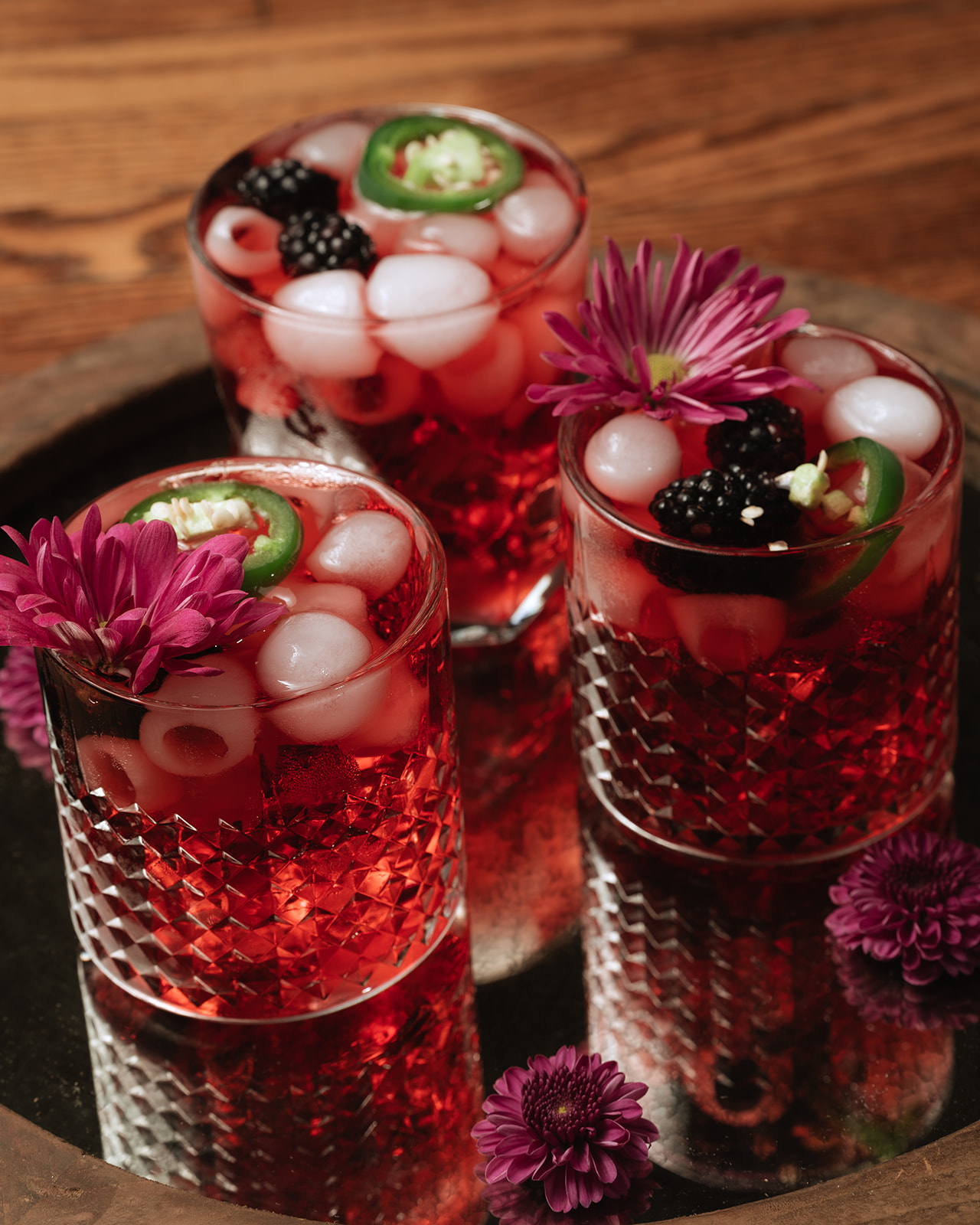 King's Family Distillery Spicy Blackberry Smash is the perfect blend of spicy and sweet!
This cocktail pairs King's Blackberry Whiskey with fresh jalapeño slices, lime juice, and a splash of club soda. It's perfect for a hot summer afternoon hanging out with friends or just taking a moment for yourself.
2 oz King's Blackberry Whiskey
1/2 oz Lime Juice
2-3 fresh Jalapeño Slices
Ice
Club Soda (to taste)
Fresh Blackberries for Garnish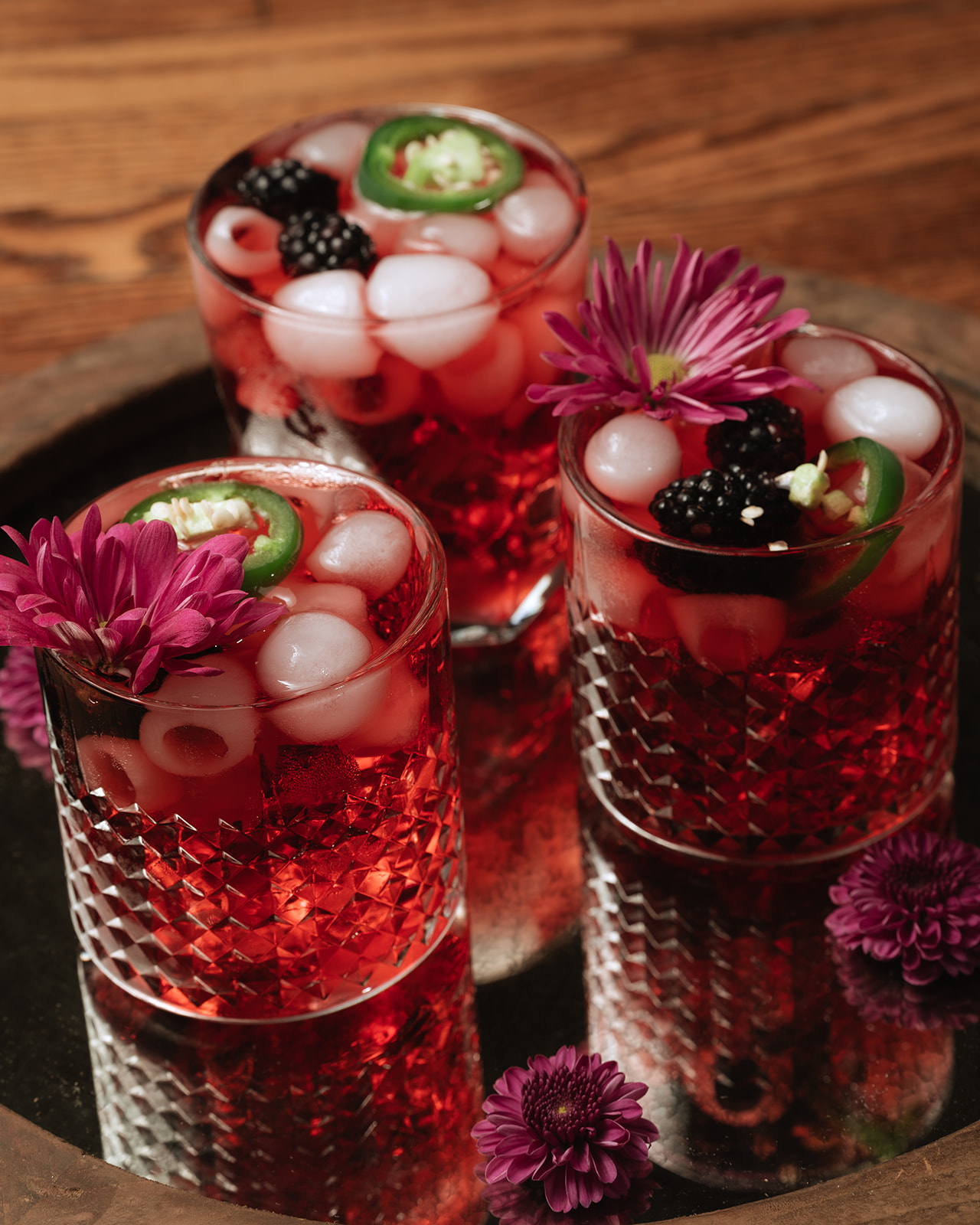 Step by Step Instructions
Step 1
Muddle 1-2 jalapeño slices with King's Blackberry Whiskey in the bottom of the glass.
Step 2
Add lime juice and ice.
Step 3
Add a dash of club soda to taste and add garnish.