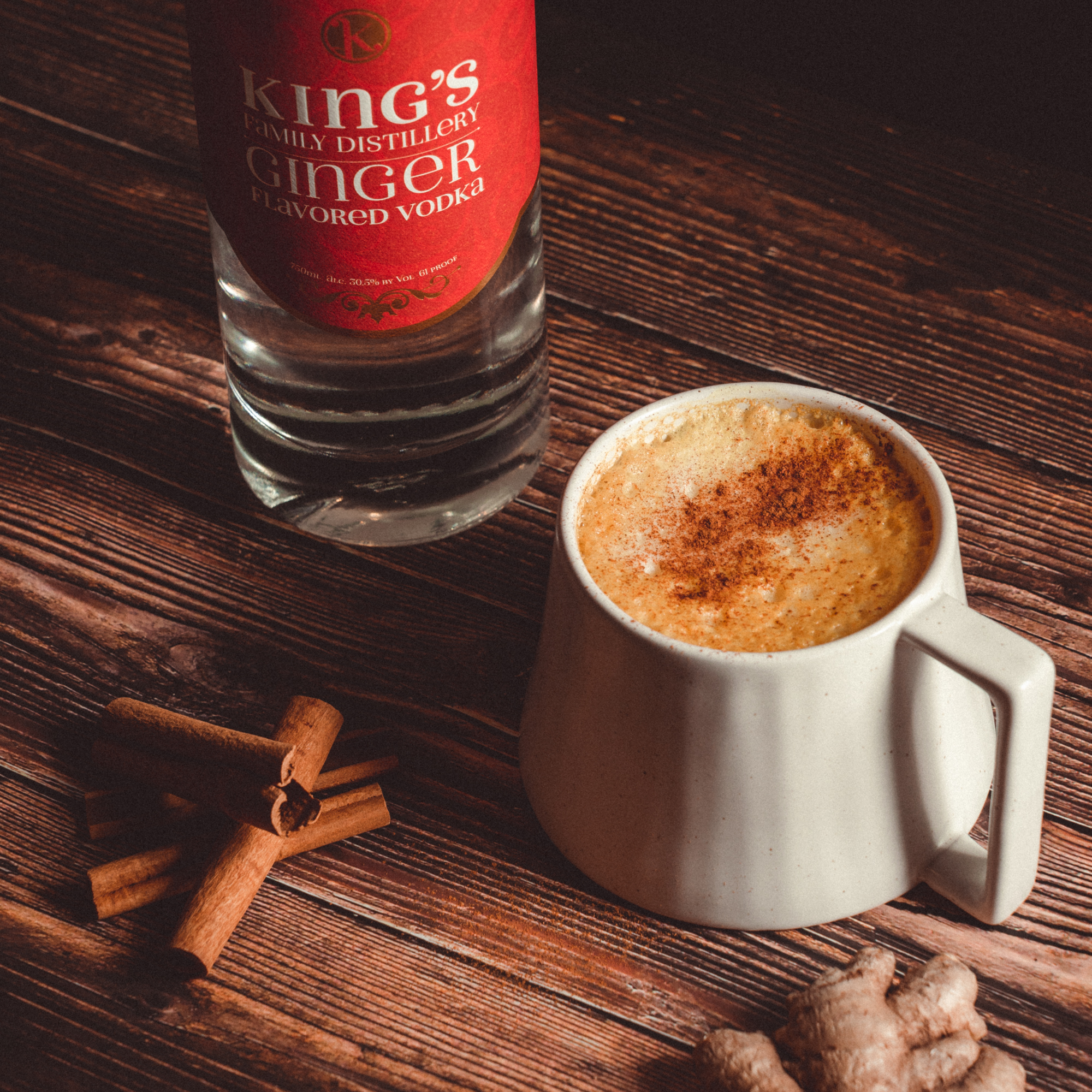 This spicy, healing concoction is the perfect blend of bold spices and creamy comfort. Not only does our Spiked Golden Milk Latte look beautiful, but both ginger and turmeric found in this recipe are said to be antiinflammatory. That's right, it's a cocktail with health benefits.
1 oz King's Ginger vodka

1 packet or serving of golden milk powder 

6 oz milk of your choice

½ tsp ground cinnamon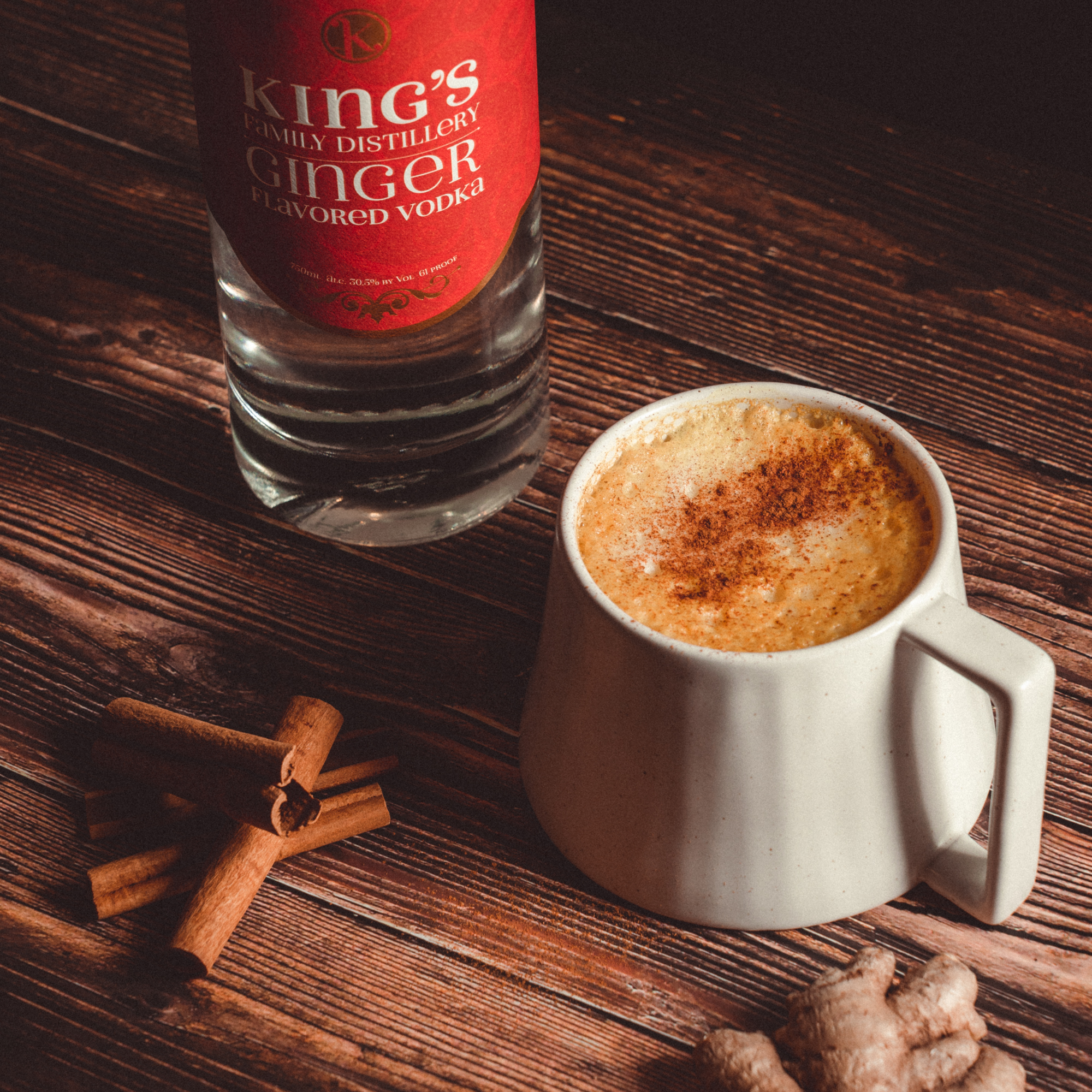 Step by Step Instructions
Step 1
Prepare the golden milk powder per the instructions. Add in King's Ginger Vodka and a pinch of cinnamon to the golden milk mixture. 
Step 2
Heat and froth your milk.
Step 3
Slowly pour milk over your golden milk and Ginger vodka mixture.
Step 4
Garnish with cinnamon sticks and ground cinnamon. Serve immediately.