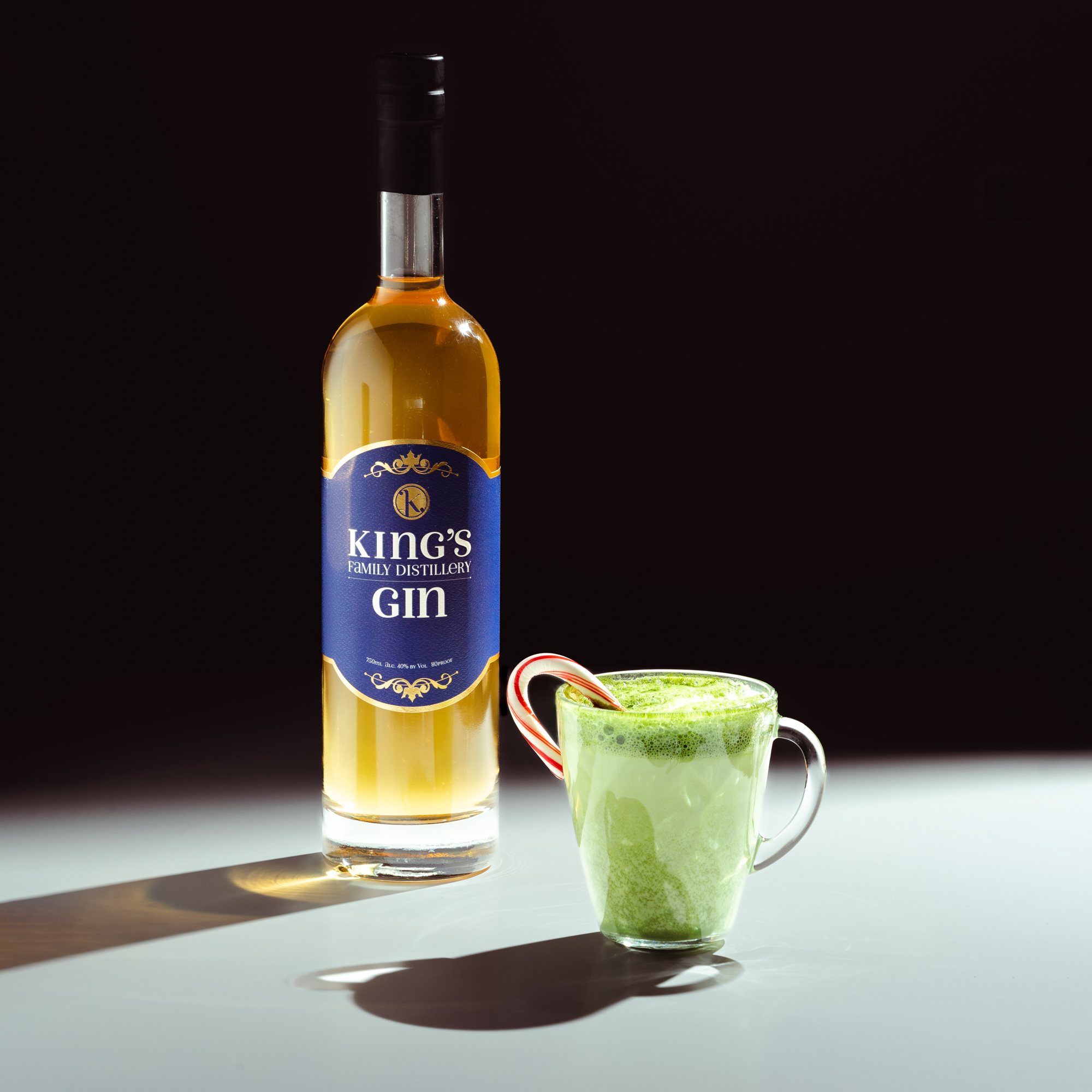 This unique twist on a hot toddy is perfect for holiday festivities. It balances the herbal flavors of matcha and King's gin with refreshing mint for a memorable warm and boozy beverage. It's guaranteed to make an impression at the holiday party.
6 tbsp of matcha green tea powder
6 oz of milk of your choice
6 oz hot water
2 oz of King's Gin
1 oz of Peppermint simple syrup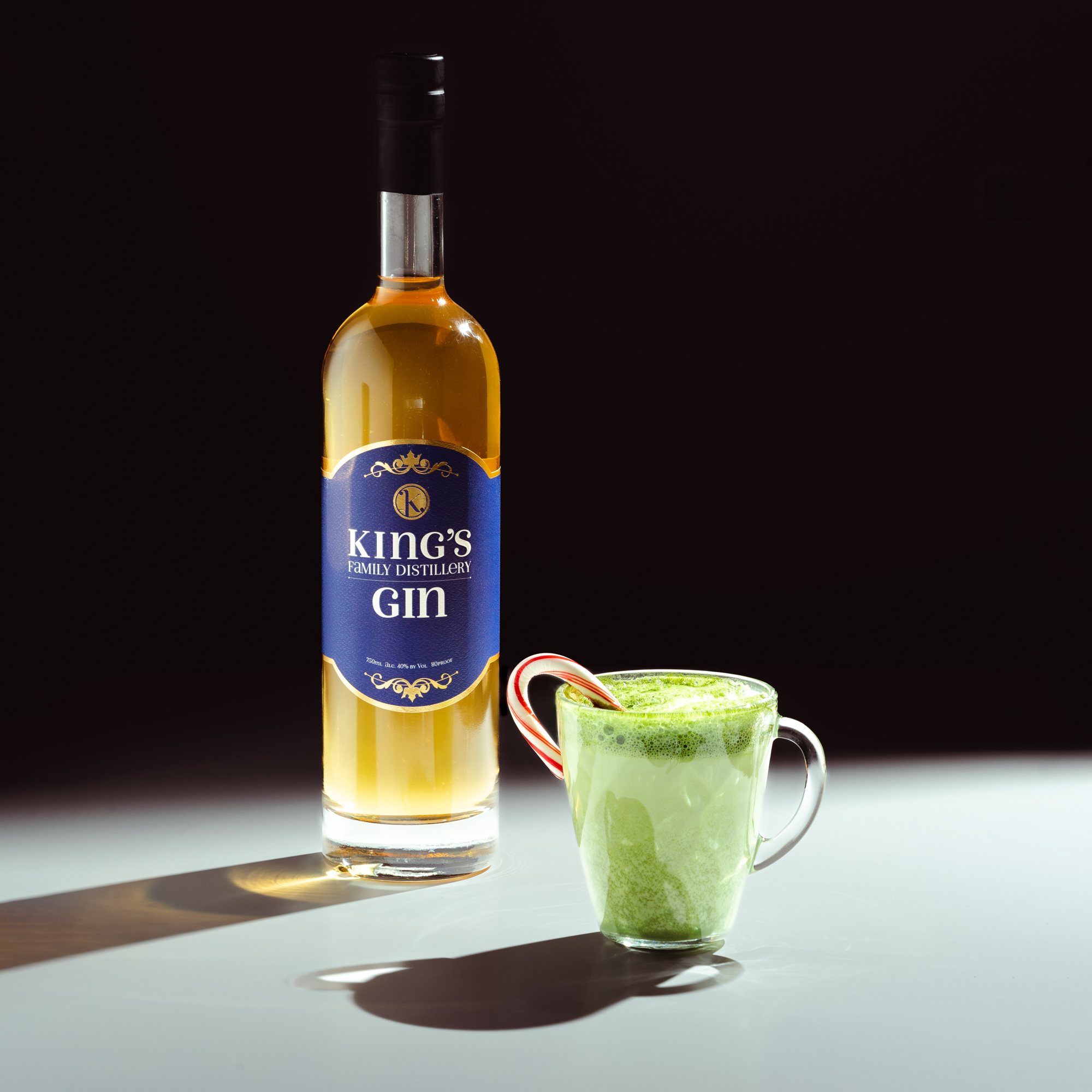 Step by Step Instructions
Step 1
Mix matcha powder with water and stir until fully dissolved in your mug. Add in gin and peppermint simple syrup and mix to combine.
Step 2
Next, heat and froth milk. Gently pour frothy milk over the matcha and gin mixture.
Step 3
Garnish with a candy cane for ultimate holiday cheer. Serve immediately.