Wheated Earl Grey Hot Toddy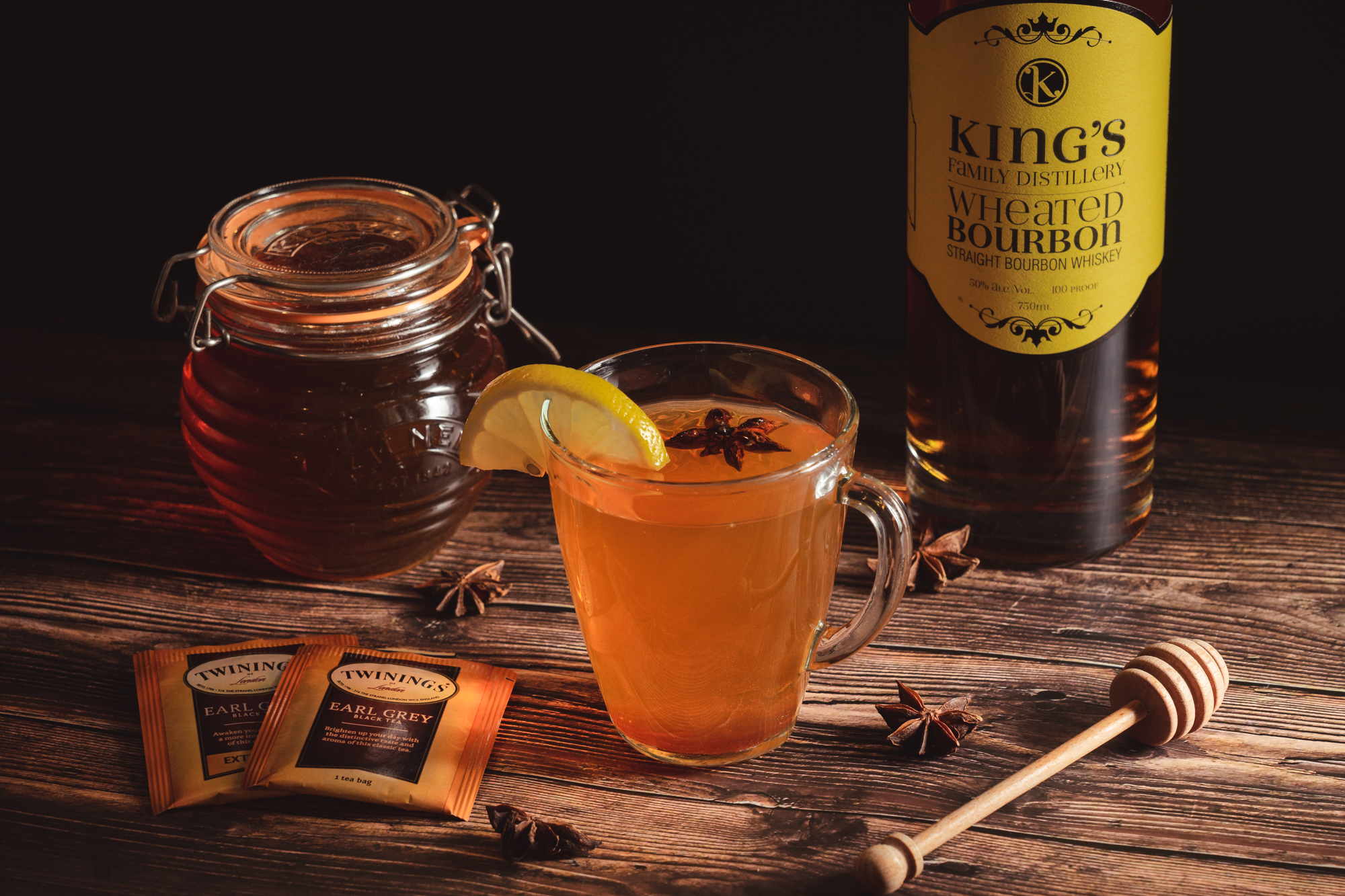 This hot cocktail is similar to a classic hot toddy with some extra flavors to build complexity. With the floral aromas of Earl Grey tea and the warmth of King's Wheated Bourbon, this is the perfect cozy cocktail to sip on a cold day, or when you have a cold.
2 tbsp King's Wheated Bourbon

1 bag of Earl Grey tea

8 oz hot water 

2 teaspoon honey (optional)

1 lemon wedge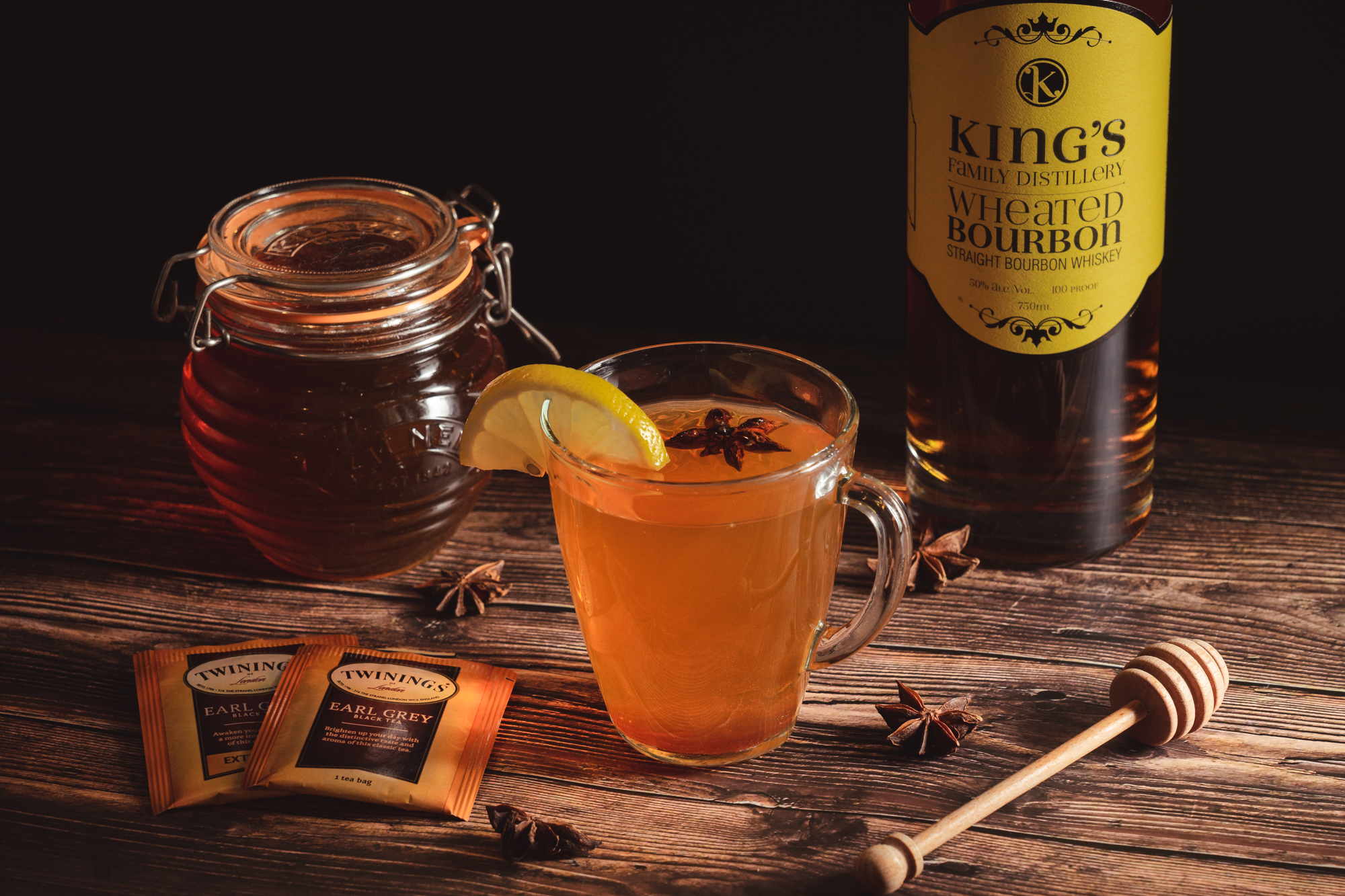 Step by Step Instructions
Step 1
Steep the Earl Grey tea in the hot water as long as recommended.
Step 2
Stir in the King's Wheated Bourbon with honey and juice from lemon wedge.
Step 3
Garnish with a lemon wedge. Allow to cool for 2 minutes before serving.