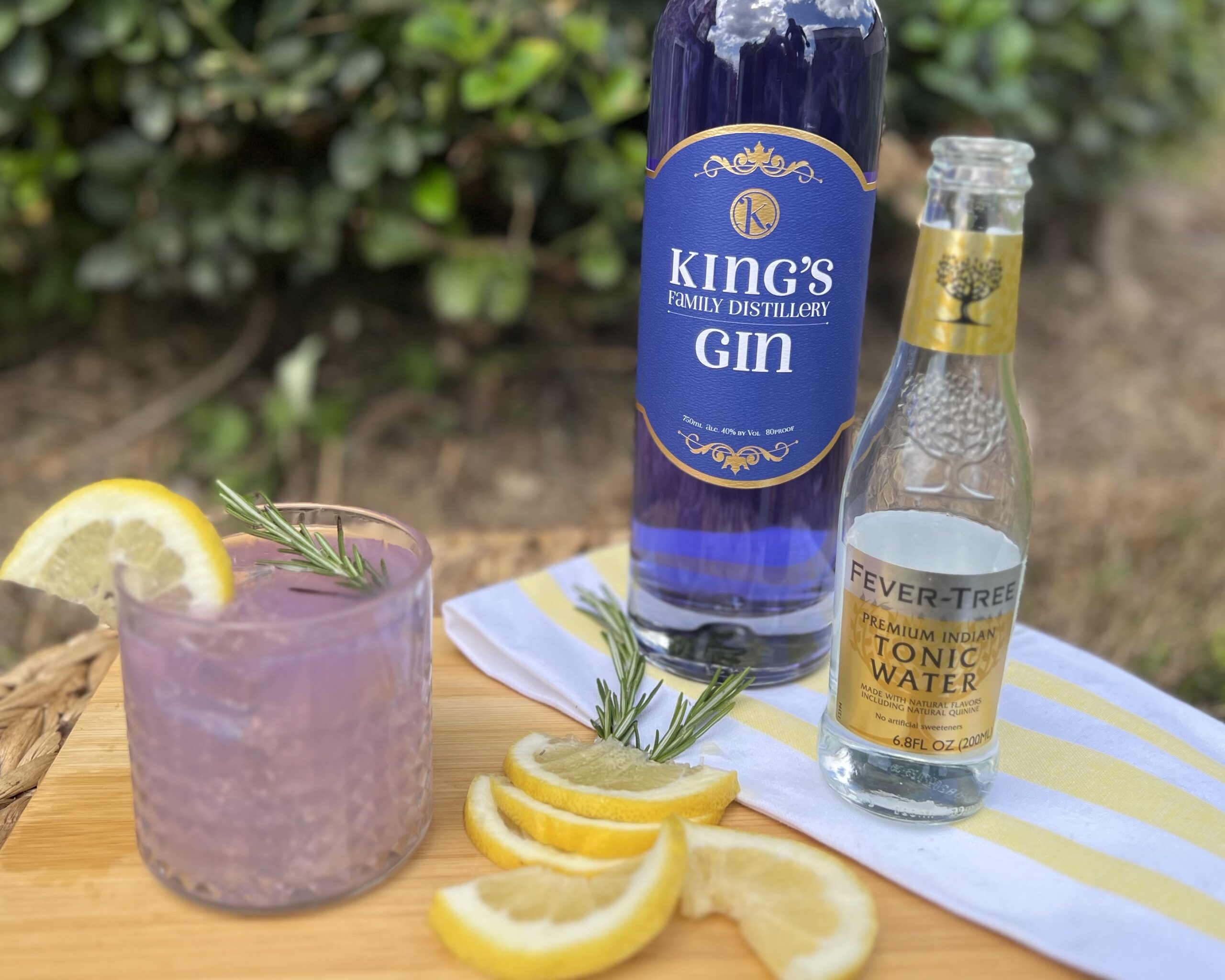 Introducing our latest creation, the Blue Gin Rosemary Cocktail. This invigorating concoction masterfully blends the ideal harmony of floral and tangy notes. What's even more intriguing? It changes colors as you mix it. How fun is that?!
2 oz King's Blue Gin
3-4 Slices of Fresh Lemon
1 oz. Simple Syrup (to taste)
Ice
1 oz. Tonic Water
Top it off with a sprig of Rosemary
Fresh Lemon Wedge and Rosemary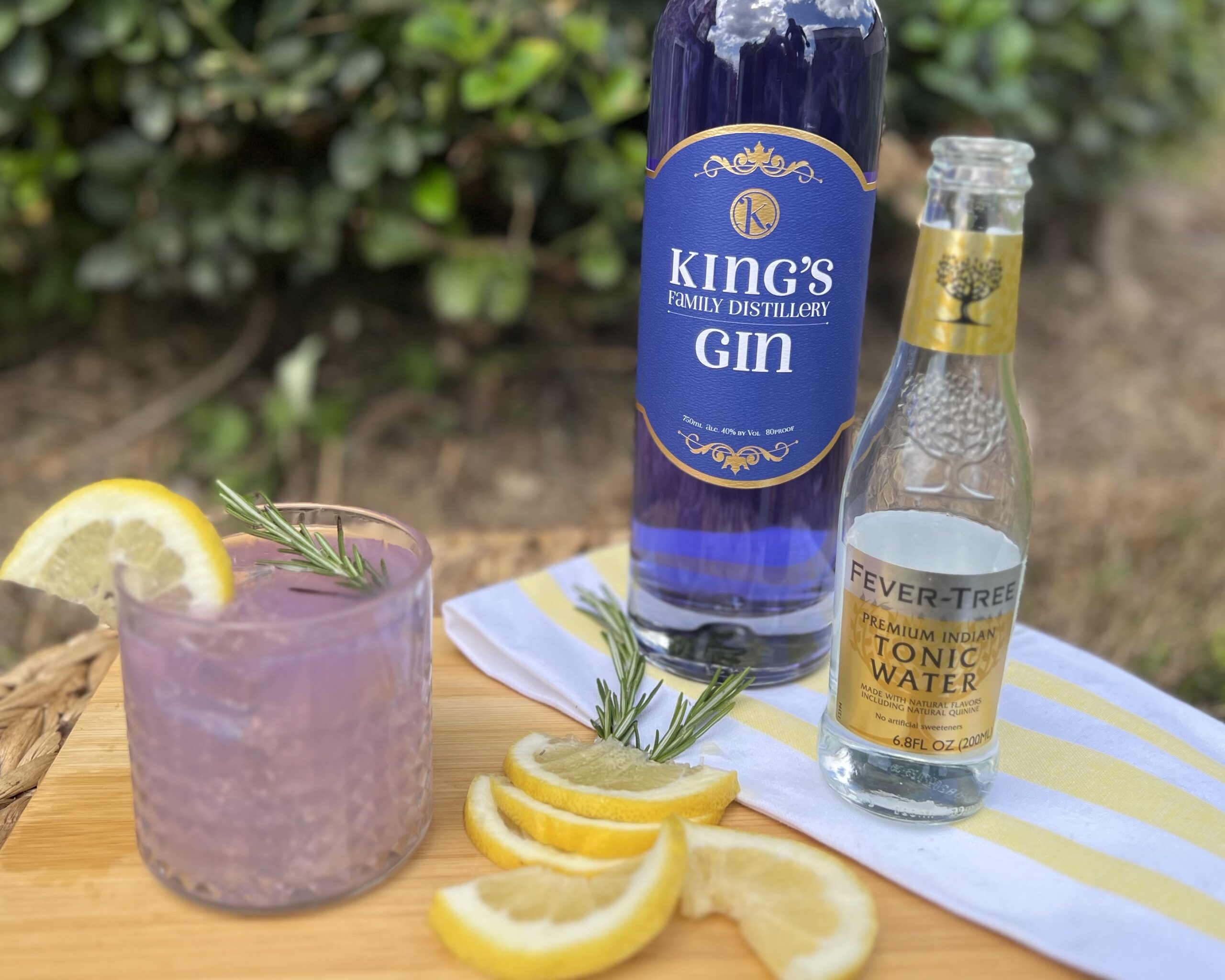 Step by Step Instructions
Step 1
Pour the Blue Gin into a rocks glass over ice.
Step 2
Add tonic water and simple syrup.
Step 3
Squeeze in the fresh lemon juice to watch the blue turn to a light pink and garnish with rosemary.